At least two far-left protesters have been arrested for assaulting supporters and vandalizing signs outside former collegiate swimmer and outspoken critic of gender ideology Riley Gaines' speech at Penn State.
Gaines' speech has been met with protests sponsored by members of Penn State's faculty, who organized a "Dignity Day" event. In an email obtained by Fox News, the professor states that the event is a two-hour "community-wide celebration of dignity" beginning at 5:30 p.m. ET.
The professor said the event can "counter the hateful messages espoused by" Gaines. "This seems like a good way to counter the hateful messages espoused by Ms. Gaines while not providing more attention and exposure to such messages," the professor wrote.
As activists in support of Gaines mingled outside the event, far-left protesters showed up with signs accusing them of being "anti-trans" while others hurled insults.
In video footage obtained by The College Fix, a masked, male protester wearing a black sweatshirt can be seen tossing literature from a table set up by Gaines supporters outside the event. A black, female protester then butted heads with a Gaines supporter and called him a "transphobe."
"You are transphobic, what the f**k is the sign you're holding right now, huh?" the woman said before flipping over the table. "Get this sh** out!" she shouted. One woman who was on campus in support of Gaines then approached two police officers and informed them that they were just attacked by the far -left protesters.
"No one is fu**ing attacking you!" the female protester could be heard shouting. The two were then approached by police.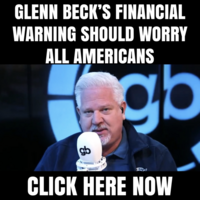 "Are we being detained?" asked the male agitator. The footage then cuts to the duo who flipped the table in handcuffs.
On Monday, Gaines posted a video in which Penn State President Neeli Bendapudi stated that while she finds the former swimmer's views to be "abhorrent," the public university is "bound by the First Amendment" to allow speakers "that many will consider controversial, either because their views are not widely held or because a speaker espouses ideas that are actively hateful."
Gaines has testified before Congress about the negative impacts of allowing biological males to compete in women's sports and has become a target of the radical left due to her views. A number of her college speaking events have been met with violence from far-left agitators, including an incident at San Francisco State University where she was assaulted before being evacuated from the building.