Back before the bad orange man did bad orange things and scrambled the brains of everyone working within the beltway, the FBI used to actually solve crimes and handle real threats to American national security. It didn't just run around crying about Russia and attacking enemies of people with blue hair, it did a good job of fighting crime.
Well, one man from those older days at the FBI is now tearing into his former agency for involving itself in the Stasi-like Mar-a-Lago raid, calling the raid something that the feds are "going to regret."
That man is Kevin Brock, the retired assistant director of the FBI. Though normally a defender of the agency despite all it has done in recent years, even this recent incident was too much for him and so he blasted his former agency on "Just the News, Not Noise," saying that his concern with the raid was only heightened by the affidavit. In his words:
"I will caveat all of this by saying we can only see what we can see, but the first thing that jumped out to me is that the probable cause statement focuses on the nature of the documents, and where they are. But it doesn't, at least in the unredacted portion, address the main element of the criminal federal statutes that they cite.
"The FBI should not have participated in this investigation. It is something that needs to be settled along established routes in that regard that we traditionally used. There was no need for law enforcement involvement in this. And there was certainly no need for an invasive search for the residence. I think they're going to regret this."
Indeed they will, if they're not already. Conservatives used to be the only ones that stood up for law enforcement, echoing the "back the blue" line even when it became more and more difficult given the leftist line that many LEOs, whether local or federal, have defended.
Covid mandates, not defending businesses, raiding Trump's residence, all of that has taken its toll on the "back the blue" narrative, with the recent Mar-a-Lago raid, particularly when paired with the revelations about the FBI pressuring Facebook to censor the Hunter Biden story, being the potential nails in the coffin of conservative support for the FBI.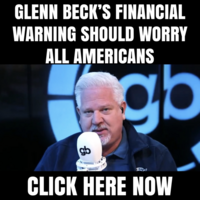 And so it now has close to no supporters (Liz Cheney and Eyepatch McCain are, predictably, still supporters of it), thanks almost entirely to its own missteps.
Brock also, when asked about whether he would have authorized the search warrant, said "no" and added that:
"This is not anything that rises, or passes the no smile test, that rises to the level where you would actually do a search with armed agents of almost any other federal employee, let alone the former president of the United States."
But the FBI did it. It raided the political opposition. And now it's in for a world of hurt.
By: TheAmericanTribune.com, editor of TheAmericanTribune.com. Follow me on Facebook and Subscribe to My Email List