Federal law enforcement officials are believed to be investigating members of the Uhuru movement in St. Petersburg, Florida. The movement allegedly has ties to a Russian government official who prosecutors claim led U.S. political groups to create division, spread pro-Russian propaganda and meddle in U.S. elections.
Federal agents carried out search warrants at several locations, including the Uhuru House at 1245 18th Ave. S. The searches seem to be connected to an indictment that was unsealed against a Russian national accused of working with the Russian government and intelligence agencies to interfere in U.S. politics.
Aleksandr Viktorovich Ionov, who is living in Moscow, orchestrated a "malicious foreign influence campaign against the United States" on behalf of the Russian government, the Justice Department said in a press release. He worked with U.S. political groups to stir up political discord and spread disinformation, prosecutors said.
The indictment makes reference to a group in St. Petersburg as "U.S. Political Group 1." Although it does not specifically name Uhuru. Later, Uhuru leaders conducted their own press conference. "We can have relationships with whoever we want to make this revolution possible," said Eritha "Akile" Cainion, later adding, "We are in support of Russia."
Omali Yeshitela, a prominent and longtime leader of the St. Petersburg Uhuru movement, said he and his wife were handcuffed and led out of a home in St. Louis by agents displaying firearms. Yeshitela, who is still in possession of property in St. Petersburg, denied taking money from the Russians, although he acknowledged visiting Russia. The Uhuru movement falls under the African People's Socialist Party, formed by Yeshitela. He said the U.S. government has been using his group as a "pawn" in its propaganda war against Russia.
Ionov is also the founder of the Anti-Globalization Movement of Russia, an organization that receives funding from the Russian government. He has used the organization to target political groups in the United States and other countries, such as Ukraine, Spain, the United Kingdom and Ireland. The organization contacted group leaders and paid them to attend conferences in Russia, the indictment said.
The indictment reports that Ionov has established "partnerships" with several U.S. separatist groups. The indictment lists four of the St. Petersburg group's leaders as unindicted co-conspirators. While not named, they include the group's founder and president, another leader who lives in both St. Petersburg and St. Louis, and two more who ran in local political elections in 2017 and 2019.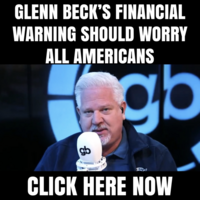 The indictment also details a fifth person who served as the group's secretary general until 2018. During that year, the person left and formed a second group in Atlanta, which also was involved in activities to promote Russian interests.
A week later, in an email discussion, leaders of the St. Petersburg group penned that it was "more than likely" that the Russian government was using the organization of Ionov to stir up division in the US. After Russia invaded Ukraine, the group hosted Ionov on several occasions via video conference to discuss the war.
One of the Uhuru leaders freaked out at a press conference during this video:
This story syndicated with licensed permission from Frank who writes about Conservative Politics News. Follow Frank on Facebook and Twitter