The great purge of CNN staff by the new boss in town has left several leftist employees in a state of panic as they wonder if they will be the next in line to lose their job. 
Since the takeover by the new chairman and CEO, Chris Licht, he has promised to ensure that the propagandist broadcast by the network will be put to an end. Licht is seemingly a man of his word as he immediately began by terminating the employment of several hosts who use airtime to broadcast extremely partisan information in favor of the left.
Since the network itself is far left, it is expected that many of its staff will also be leftist talents. The network now trying to rid itself of its finest partisan leftist talents has left staffers afraid of losing their jobs. 
Litch gave a statement at an editorial meeting on Friday. He said, "I want to acknowledge that this is a time of significant change, and I know that many of you are unsettled. There will be more changes, and you might not understand it or like it."
One CNN journalist spoke to the media. He said, "People are freaked out. It almost feels like there's a pattern. Is there a purge going on? They seem to be sending a message: 'Watch what you say. Watch what you do.'" 
Another employee added, "Longtime CNN personalities are disappearing, and the viewers don't know why," 
A CNN producer added that every staff at the network is currently panicking as they are experiencing unsettling times. He added that no one is happy at the moment, and they are even scared to do their jobs since they do not know if it will put them on the to-go list.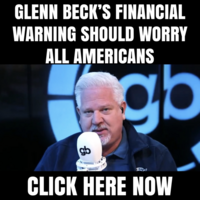 All this panic in the network began when CNN recently parted ways with the far-left John Harwood, who also happens to be a White House correspondent. Following Biden's recent semi-fascism remarks, Harold took to his social media to support his President.
John Harwood before his departure from CNN pic.twitter.com/TIFcvENMKn

— Adam Parkhomenko (@AdamParkhomenko) September 2, 2022
Harwood tweeted, "Biden's assertion that Trump and extremist Republicans pose a threat to American democracy is, undeniably, true."
Harold has been using his status and job to push leftist propaganda to the audience for a very long time. In 2016, it was revealed that Harold reached out to Clinton's campaign chairman, John Podesta. Harwood asked him, "What should I ask Jeb?" At the time, Jeb Bush was Clinton's leading Republican contender. 
Harwood is not the first host to fall victim to CNN's great purge. A few weeks ago, CNN's "Reliable Sources" host, Brian Stelter, also parted ways with the network. He was replaced with another host who has a reputation for neutral reportage.
A much needed purgehttps://t.co/2w1Wd4vXsT

— Mark R. Levin (@marklevinshow) September 4, 2022
Earlier this year, Warner Bros. Discovery eliminated the network's new streaming service, CNN+, as its viewership rate was significantly low. Licht seems determined to get those ratings back up with the steps he has been taking so far.