A federal judge blocked Joe Biden's administration from pushing through a rule that would allow transgender workers and students to use school bathrooms based on the gender that they selected. This rule would apply to sports teams too, letting them play for the opposite teams while using the opposite bathrooms. Judge Charles Atchley Jr, from the Eastern District of Tennessee, promptly blocked it.
Biden's assistant secretary of health, Rachel Levine, a biological male, responded with the following statement and social media user quickly accused Levine of promoting "empowerment" through transition. In my opinion, Levine is promoting child abuse while working for the United States government and most of us have a big problem with this woke administration causing America to be laughed at by other nations.
WATCH RACHEL LEVINE:
Biden's Assistant Health Secretary: We want to "empower" children to go through sex reassignment surgery. pic.twitter.com/mALheDa5Ys

— Arthur Schwartz (@ArthurSchwartz) July 18, 2022
People on social media expressed their distaste for Rachel Levine and the far left liberal nonsense:
This dude is promoting child abuse while working for the United States government.

— Frank Bojazi (@RawDogFrank) July 18, 2022
— NellieC0hrnp0p ☭ (@nelliec0rnp0p) July 18, 2022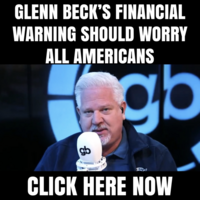 Is this genetic experiment that went horribly wrong? I'm asking for a friend pic.twitter.com/Z0s6umcEaF

— realness (@carter92418) July 18, 2022
The Groomer Administration

— Jordan Schachtel @ dossier.substack.com (@JordanSchachtel) July 18, 2022
WHO in God's name permits an 8yo to make a decision about LIFE ALTERING SURGERY???

Every Parent or Guardian wants to support their child. Supporting feelings, answering questions and providing emotional counseling are all in the best interest of the child.
A scalpel is not!

— KTBug (@KTBug2792) July 18, 2022
Fox News provided more insight to the legal situation revolving around it:
The plaintiffs argued the federal directive clashed with state laws and prevented states from enforcing their own laws that banned transgender school bathroom use.
Judge Atchley agreed, saying in his opinion the states "cannot continue regulating pursuant to their state laws while simultaneously complying with Defendants' guidance," Reuters reported.
The states also argued the Biden administration's Justice Department, the Department of Education and the Equal Employment Opportunity Commission — the defendants in the case — improperly justified the bathroom directive through the U.S. Supreme Court's decision in Bostock v. Clayton County.
In the case, Clayton County fired county employee Gerald Bostock for "unbecoming" behavior after he participated in a gay recreational softball league. The Supreme Court ruled in 2020, that workplace sex discrimination in Title VII of the Civil Rights Act of 1964 should extend to sexual orientation and gender identity.
The high court said in its decision they were not deciding whether "sex-segregated bathrooms, locker rooms, and dress codes' violate Title VII."
Levine was asked months ago:
What would you say to trans kids out there who might feel scared or frustrated right now?
"My message to trans youth and their families is that we see them. I see them. Our department and our secretary see them and we support them. Our President sees them and supports them. He has articulated that over the last year or more, numerous times," Levine said.
"So we will do everything we can to support and empower them to make sure that they receive the care that they need."
Perhaps children should be raised correctly and not pushed towards this bizarre lifestyle that will only harm them and put them at risk of committing suicide. Stop raising children to be far left liberals.
Photo: screencap of video.
This story syndicated with licensed permission from Frank at TrendingViews.com. Follow Frank on Facebook and Twitter