A federal judge just handed former President Donald Trump a very big — and much-needed — victory concerning a request made for a special master to look over the material that was seized in a raid on his Mar-a-Lago property last month. Many individuals have noted that the incident seems to have been a political attack against Trump. The end goal, some have said, would be to try and find something that might either lead to Trump being disqualified from being able to run for president in 2024 or possibly turn voters against the GOP ahead of the midterm elections this fall. Or both, which is probably what they were really hoping for.
According to Just the News, U.S. Judge Aileen M. Cannon went on to reveal in her decision that the special master has the authority to "review the seized property, manage assertions of privilege and make recommendations thereon, and evaluate claims for return of property."
Trump, as you can imagine, was quite thrilled by the decision, writing up a response to it on Truth Social.
"Remember, it takes courage and 'guts' to fight a totally corrupt Department of 'Justice' and the FBI," Trump's post went on to say. "They are being pushed to do the wrong things by many sinister and evil outside sources. Until impartiality, wisdom, fairness, and courage are shown by them, our Country can never come back or recover — it will be reduced to being a Third World Nation!"
In more good news for Trump, Cannon also stopped the DOJ's review of the materials that were taken from the Florida estate, "pending completion of the special master's review or further Court order."
"Trump asked for the special master, claiming documents seized from him were covered by attorney client privilege and executive privilege. The FBI also acknowledged it overcollected evidence, including passports, attorney-client privilege records and even clothing," Just the News reported.
According to the report, when it comes to who typically serves as a special master, it is generally an attorney from outside of the government who makes independent judgments concerning whether or not evidence has been properly seized.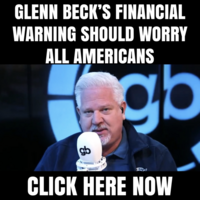 It's imperative that the former president take this course of action. We've seen evidence to demonstrate the FBI has been corrupted to some degree. Agents have worked against Trump ever since his campaign for the 2016 election in an effort to either prevent him from becoming the commander-in-chief or to cut short his time in office. If the special master concludes that proper procedure was not followed in the seizing of materials from Mar-a-Lago, that pretty much seals the deal as far as proving some sort of leftist conspiracy against Trump.
The real question, at that point, is whether or not anything will be done about it. Sure, making all of that public is critical because of the impact it could have on both the midterm elections and the 2024 presidential election. But even more so, the American people need to be reassured that our justice system isn't completely useless. That will only happen if those who are high up on the totem pole are held to the same legal standards as everyone else.