Law and Crime states that there is a secret settlement deal signed by Virginia Giuffre and Epstein. It has been kept secret and protected by a court order since 2009. Federal judges, at one point, ruled that the settlement agreement involving Jeffrey Epstein be made public. More info on possible names to be revealed in a video that came out in 2020:
Prince Andrew stated that the agreement bars any civil lawsuit, and Alan Dershowitz shares his opinion. Andrew is accused of sexually assaulting Guiffre three times, including once in Epstein's New York City mansion, according to Guiffre's lawsuit. Andrew claims to have nothing to do with the allegations. The matter will be heard in federal court on January 4, one day following the public revelation of the settlement.
According to Law and Crime, judges presiding over Dershowitz's and Andrew's case lawsuit with Giuffre ordered the agreement to be released on January 3, 2022. In a memo, Prince Andrew's lawyer, Andrew Brettler, expressed his thoughts on the subject. He asserted that Giuffre's consent to drop her previously dismissed battery action against Professor Dershowitz earlier this year was based on the same arrangement. Law and Crime underline that Ghislaine Maxwell tried but failed to utilize the settlement agreement to stop her federal indictment.
Maxwell was found guilty on five of the six charges against her relating to Jeffrey Epstein. It remains unclear if she will start naming names, because as of now she has not (that we are aware of).
Adam Klasfeld posted: "Blink, and you may have missed the big news that came down shortly before the Ghislaine Maxwell verdict—in the same courthouse. "Federal Judges Order Release of Jeffrey Epstein Civil Settlement at Issue in Lawsuit Against Prince Andrew."
Ghislaine Maxwell was sentenced to 20 years in prison, but the world is still asking for the "client list" that was never truly revealed. 60-year-old Maxwell was sentenced to 20 years in prison for helping Jeffrey Epstein, a sex offender financier, sexually abuse teenage girls. She faced conviction back in December for trying to recruit and groom at least four girls to have scandalous sex-based encounters with Jeffrey Epstein between the years of 1994 and 2004, when Maxwell was reportedly dating Epstein.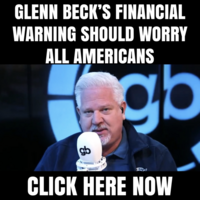 Reuters stated that "the monthlong trial was widely seen as the reckoning that Epstein – who killed himself in a Manhattan jail cell in 2019 at age 66 while awaiting his own sex trafficking trial – never had. It was one of the highest-profile cases in the wake of the #MeToo movement, which encouraged women to speak out about sexual abuse, often at the hands of wealthy and powerful people."
In court filings on June 25th, Maxwell's attorneys said she had been placed on suicide watch at the Metropolitan Detention Center (MDC) and asked that her sentence be delayed. On June 26th, prosecutors argued that no delay was necessary because Maxwell had her legal documents and could have the same amount of sleep.
They stated that Maxwell was transferred after she reported threats to her safety by MDC staff to the inspector general of the Federal Bureau of Prisons. Maxwell declined to specify why she feared for her safety, prosecutors said. She told the psychology staff that she was not suicidal.
Maxwell's attorneys did not immediately respond to a request for comment. The Bureau of Prisons has stated that it does not comment on the conditions of any particular inmate. Prosecutors said the prison warden would oversee an investigation.
"Given the defendant's inconsistent accounts to the (inspector general) and to psychology staff, the Chief Psychologist assesses the defendant to be at additional risk of self-harm, as it appears she may be attempting to be transferred to a single cell where she can engage in self-harm," prosecutors stated in a court filing.
Epstein committed suicide in 2019 in a Manhattan jail cell while awaiting trial. Many people on social media wonder if the same will happen to Maxwell.
READ the full released document here.
Photo: (Florida Southern District Court) (U.S. Second Circuit Court of Appeals). screencap of released documents.
This story syndicated with licensed permission from Frank at TrendingViews.com. Follow Frank on Facebook and Twitter