During a recent broadcast of Sunday Morning Futures, one in which Bartiromo's guest, current Texas GOP Representative and former White House physician Ronny Jackson, suggested that Biden has a cognitive disease that's rendering him gradually more and more mentally unfit for office, Bartiromo herself made a couple of major claims about what's going on in the Biden White House.
Particularly, she insinuated both that former President Barack Obama is involved in running the Biden White House and that the Democrats are having to keep Biden on a supply of drugs to get him functional when he's out in public.
Speaking on the drugs to function point in a brief monologue in which she also hinted that Obama is involved, Bartiromo said:
"Well, I mean, congressman, there were signs that Joe Biden was declining during the 2020 campaign. I mean, let's face it. He stayed in the basement the whole time during the campaign.
"So who knew what when? Are they hiding this and feeding him drugs to allow him to function? I know he goes home to Delaware a lot, more than any other president. So I guess my question is, what did Obama know? What did Jill Biden know? And who's running the White House right now and are they covering up for these mental issues?"
That comment on Biden's mental state comes as numerous media outlets, including even leftist ones like the New York Times, have started to call out Biden for his mental issues, saying that his age and obvious cognitive decline are a big issue for both him and his party. In the New York Times' words:
"Just a year and a half into his first term, Mr. Biden is already more than a year older than Ronald Reagan was at the end of two terms. If he mounts another campaign in 2024, Mr. Biden would be asking the country to elect a leader who would be 86 at the end of his tenure, testing the outer boundaries of age and the presidency. Polls show many Americans consider Mr. Biden too old, and some Democratic strategists do not think he should run again."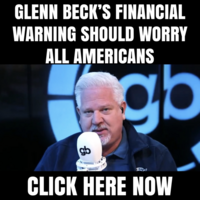 But it wasn't just Biden's brain and its decline that Bartiromo focused on. She also suggested that, based on a recent interview that Obama did with Stephen Colbert, it looks like he's running the White House, saying:
"In fact, there's a famous interview which we ran a couple of weeks ago, we'll run it again in the coming weeks, it's President Obama talking to Stephen Colbert and he's saying, 'What I would love the most is if I'm in my basement with my sweats on and I'm just directing whoever is there and they can carry out my orders.'
"Basically, that's exactly what he did. That's what he set up. Now, you put out a tweet and you say that he will not — Biden will not finish his term. And you say that he should resign. Tell me about this. Should and will are two different things. How do you see this playing out?"
Watch that here:
VIDEO – Bartiromo Insinuates Obama Is Running the White House Based on a Colbert Interview https://t.co/idgNULOgNm

— Grabien (@GrabienMedia) July 18, 2022
By: TheAmericanTribune.com, editor of TheAmericanTribune.com. Follow me on Facebook and Subscribe to My Email List