Enes Kanter Freedom lashed out at LeBron James over his Brittney Griner remarks in a trailer for the latest episode of his HBO show "The Shop." James was heard in the trailer wondering if the U.S. supported the detained WNBA superstar and raised the possibility that if he were in her situation, he would wonder if he would even want to return to the U.S.
James asked, "Now, how can she feel like America has her back? I would be feeling like, 'Do I even want to go back to America?'"
Later, James attempted to clarify by saying that his remarks were not meant to bash "our beautiful country." "I was simply saying how she's probably feeling emotionally along with so many other emotions, thoughts, etc inside that cage she's been in for over 100+ days!"
But Kanter Freedom who is an American professional basketball player born in Switzerland to Turkish parents wasn't buying it.
"You call it a step back, we call this a walk back," he tweeted. "You are free to leave buddy or you can even volunteer for an exchange for her."
"You are free to leave buddy or you can even volunteer for an exchange for her.
"Some people literally have NO idea what is it like to live in a dictatorship.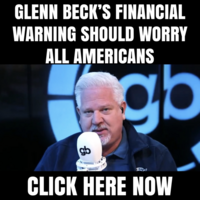 "Keep taking your freedom for granted."
After Freedom was slammed for his pro-American tweet he sent to James, he followed up with a clarification.
"Sad to see so many people bashing U.S. when they have no idea what's happening on the other side of the world. I'm not saying the U.S is perfect but if you ever visit China, Turkey, Iran, Russia, North Korea, Venezuela, Cuba, Qatar, Myanmar, Rwanda … Then you will appreciate what you have here," Freedom said on Twitter.
Kanter Freedom has been an outspoken voice on different global issues, particularly toward Turkish President Recep Tayyip Erdoğan, who has issued an arrest warrant for the NBA player's ties to Turkish scholar Fethullah Gülen. Kanter Freedom was also outspoken regarding the treatment of Uyghur Muslims by China and particularly criticized James and NBA Commissioner Adam Silver for failing to do enough to lift the curtain on the issue.
Kanter Freedom has charged that the NBA has blackballed him for being outspoken on global issues – a notion denied by Silver.
He played 35 games with the Boston Celtics during the 2021-22 season. He was traded to the Houston Rockets in February and waived later that month. He has not played since.
This isn't the first time that Freedom and James have butted heads.
In October 2021, Freedom challenged LeBron and Nike to confront the Chinese Communist Party for its enslavement of Uyghur Muslims.
The following month, Freedom wore shoes with an image of LeBron bowing to Chinese President Xi Jinping.
LeBron dismissed Freedom's criticism.
"I think if you know me you know I don't really give too many people my energy and he's definitely not someone I will give my energy to," James said in a post-game interview.
This story syndicated with licensed permission from Frank who writes about Conservative News for TrendingViews. Follow Frank on Facebook and Twitter