The current lieutenant governor of Pennsylvania and Democratic Party U.S. Senate candidate, John Fetterman, is of questionable cognitive soundness due to a stroke he suffered that has left him with some serious health impairments, but it seems on top of all that, he's delusional as well.
Fetterman predicted Monday evening that his GOP rival, Dr. Mehmet Oz will take an early lead in the election on Tuesday, but stated there will be a "dramatic" change that would take place overnight as more of the ballots were processed.
Hmm.
That sounds just a tad bit fishy, don't you think? I mean, making a statement like that during a time in our country when so many folks are already distrustful of the electoral system seems like a bad idea.
"Counting for ballots cast by mail and early in-person cannot begin until Election Day, thanks to the GOP-controlled legislature — an intentional move to help Republicans baselessly sow doubt about the election results when it suits them," Fetterman wrote in a memo to "interested parties," The Washington Post said.
"Pennsylvania is one of only eight states that bans pre-processing of early mail-in ballots, forcing county officials to wait until 7 a.m. on Tuesday to begin opening returned ballots and scanning them into the system," the Democrat continued.
According to a report from the Western Journal, "Fetterman pointed to the 1.4 million mail-in ballots requested, saying they will skew heavily Democratic when counted. The journalistic consortium Spotlight PA reported that roughly 70 percent of the mail-in ballot requests came from registered Democrats."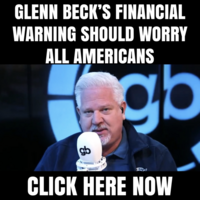 "The biggest share of absentee and mail ballot requests came from Allegheny County [which includes Pittsburgh] and Philadelphia — nearly a quarter of the total," the piece published by the Spotlight stated.
However, it's important to point out that both are Democratic strongholds in the state.
Counties that are located near the City of Brotherly Love (Philly) such as Bucks, Montgomery, and Northampton, have requested the next largest shares. All three of these went for President Joe Biden back in the 2020 presidential election.
"Because Pennsylvania is one of the only states that reports Election Day totals first before ballots cast by mail, and because more populated counties around Philadelphia can take longer to report, we should expect one of the most dramatic shifts in the country from initial GOP support in early results to stronger Democratic gains as more votes are processed," Fetterman remarked.
Representatives for the counties of Allegheny, Montgomery, and Philadelphia revealed to Spotlight that they fully expect ballot counting to be finished by Wednesday.
Fetterman really thinks he and his fellow Democrats in the state of Pennsylvania have this whole thing sowed up, doesn't he? Apparently, his staff must not have informed him how badly he performed at the debate between himself and his GOP opponent, Dr. Oz. People are less confident in him now than they were before, and to be fair, they weren't all that into him then either.
People want to know the individuals they choose for these key positions in our government are capable of actually fulfilling their job duties. Health is important. If someone's mental faculties are in question, they should not be voted into office. We've learned that lesson well from the Biden administration.