Democratic Pennsylvania Senate candidate John Fetterman's blushing bride has once again proven that you cannot hold to the basic tenets of progressivism without being completely off your rocker. According to Gisele Fetterman, "swimming in America is very racist." This comment was made just before she compared her husband using closed captioning to turning up the brightness on a smartphone.
"Historically, swimming in America is very racist, and usually when you look at drowning statistics, it usually affects children of color, because of lack of access," Gisele Fetterman went on to say during an appearance on the iGen politics podcast on Thursday.
This is taking the phrase "everything is racist," which was meant as a joke cooked up by conservatives to poke fun at how liberals seemingly twist everything to be about skin color, a bit too literally.
"Gisele made the comments while discussing how she and her husband, Pennsylvania's lieutenant governor, had decided not to move into the state-owned mansion in Harrisburg but made the pool accessible to the public," a report from the New York Post said.
The Fettermans live in a converted loft in Braddock, which Dr. Mehmet Oz, John Fetterman's opponent for the Senate, claims he purchased for a buck.
"And while we did not want the mansion, that mansion came with a pool I wanted," Gisele then said to Jill Wine-Banks and Victor Shi during the show. "And the dream was to make this a public pool and turn it into the people's pool and ensure that young people across Pennsylvania could learn how to swim and water safety and kind of work to right some of the wrongs."
I always felt that swimming was racist. It's now confirmed. https://t.co/8A0TScpaRF

— Gad Saad (@GadSaad) October 28, 2022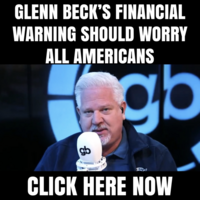 "Public pools were often segregated during the Jim Crow era, when blacks were generally barred from using the facilities when they were used as cooling centers," the Post reported.
According to data from the Centers of Disease Control and Prevention, more blacks drown than whites, which is probably where Mrs. Fetterman draws a lot of inspiration for her narrative that swimming is racist.
"Drowning death rates for Black people are 1.5 times higher than the rates for White people. Disparities are highest among Black children ages 5-9 (rates 2.6 times higher) and ages 10-14 (rates 3.6 times higher)," the CDC says.
The agency adds on its website, "In swimming pools, Black children ages 10-14 years drown at rates 7.6 times higher than White children."
"Black children and youth are more likely to drown in public pools, and white children and youth are more likely to drown in residential pools," it added.
At this point, the question we all ought to be asking is whether or not there is anything in existence that is not considered to be racist by the progressives in our midst. I have a sneaking suspicion that even asking such a question, to their warped minds, would be racist in and of itself. This is why our nation is crumbling to pieces.
The left wants us divided by race, politics, and class, because it is easier to takeover a fractured nation than one that stands united together behind a common set of values and principles. If this country is to survive, we have to set aside differences and find common ground again.