The newly revealed ethics statement of White House Senior Adviser Anita Dunn discloses major conflicts of interest, specifically that she consulted for the pharmaceutical company Pfizer. 
According to the disclaimer, Dunn served as a founding member of the Democratic consulting heavy hitter SKDKnickerbocker, now referred to simply as SKDK. During her tenure at SKDKnickerbocker, Dunn advised numerous major corporations on government affairs, such as Pfizer, Lyft, AT&T, Reddit, Intra-Cellular Therapies, Salesforce, and Micron. 
After working as Biden's chief strategist during the 2020 election cycle (Dunn boasted that while she developed the political platform, SKDK formed the campaign's vote-by-mail initiative in Arizona, Wisconsin, Michigan, and Pennsylvania), Dunn served as a senior consultant to Biden from January 2021 until August 2021 during this period of time. In May of 2022, she returned to the White House as a full-time adviser. 
In light of the status of Dunn's position, Jeff Hauser, a member of the Revolving Door Project, told Politico: that Dunn is "too high at a cross-cutting role" to meaningfully recuse herself from any and all matters affecting SKDK and previous clients, hence she is not required to do so.
As a result of Dunn's job designation and salary level in 2021, she was exempt from the traditional ethics reporting requirements that government officials are typically required to submit publicly. This requirement mandates that officials disclose their previous consulting clientele, assets, and any other potential conflicts of interest publicly. Dunn was successful in keeping the identities of her company's clients a secret, particularly those clients who had a specific interest in connection to the Biden White House, such as Pfizer. 
It is only natural that the major pharmaceutical company would want access to the nation's chief executive, particularly while the administration was formulating its communication on the Covid jab, maintaining its health "emergency" facade, determining vaccine approval, and issuing mandates demanding broad chunks of Americans to get the shot or risk losing their jobs. 
However, now that Dunn's financial records have been made public, she and her lawyer husband, Bob Bauer, have to sell off their huge investment portfolio, which is estimated to be worth around $16.8 million to $48.2 million. Additionally, Dunn is required to disassociate herself from any and all concerns concerning SKDK and any of her previous clients, despite the fact that, as Hauser pointed out, this is practically impossible.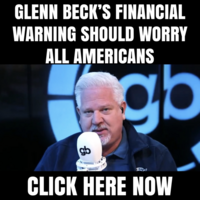 Given the pervasive nature of Pfizer's involvement in the administration's most pressing concerns — to say nothing of the others — Hauser stated that they are perplexed as to how someone could conceivably serve in the White House with only a tie to Pfizer talk less a full-blown consultation role.
The potential conflicts of interest involving Dunn are not limited to Pfizer. The CHIPS and Science Act was signed into law by President Biden the week prior, and the very next day, Micron made the announcement that the company would commit $40 billion between now and 2030 to produce chips in the United States. Additionally, Dunn listed Micron as a client in the past.