Melinda Gates revealed some real concerning information about Bill Gates' association with Jeffrey Epstein.
In 2020, the billionaire duo stunned the world when they announced their divorce after 27 years of marriage. Many wondered if it had anything to do with Jeffrey Epstein…it did.
Following the announcement, allegations surfaced about Bill's infidelity with a Microsoft worker, and Melinda indicated that Bill's prior involvement with Epstein played a role in their split. Melinda has shared further insights on Bill's connection with convicted pedophile Jeffrey Epstein in an exclusive interview with Gayle King.
She gave her account of the day Bill took her to a meeting with Epstein. She stated that when seeing him, she felt like she was in the presence of "evil personified". CBS News reported further on Melinda's thoughts on Epstein and Bill.
The ex-wife shockingly said this in the interview below:
"As I said, it's not one thing, it was many things. But I did not like that he'd had meetings with Jeffrey Epstein…"I regretted it from the second I stepped in the door. He was abhorrent. He was evil personified. I had nightmares about it afterwards. So, you know, my heart breaks for these young women, because that's how I felt, and here I'm an older woman. My god, I feel terrible for those young women. It was awful."
SEE BELOW
Melinda Gates Gets Asked About Bill Gates' Friend Jeffrey Epstein— Her Confession Will Give You Chills.

— Benny Johnson (@bennyjohnson) March 4, 2022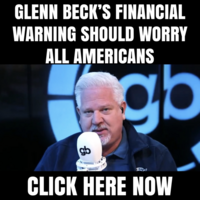 Newsweek reports that Bill Gates and Jeffrey Epstein first met in NYC in January 2011. The New York Times obtained an email from Bill to colleagues in 2011 where he referred to Epstein's "extremely different and kind of intriguing" lifestyle but added that it wouldn't suit him. He also mentioned in the email that a "really lovely Swedish woman & her daughter" visited and he remained for a long time that night.
The men reunited on May 3, 2011 and were snapped with James E. Staley, who was a senior JPMorgan executive).
Four years after Epstein was sentenced to prison for soliciting a minor under the age of 18 for sex, Bill and Melinda Gates met with Epstein at his Upper East Side mansion in September 2013, according to The Daily Beast.
Later that year,  Gates was reported to have flown with Epstein on his private jet named the"Lolita Express." The plane grew in infamy after it was found out it had been primary designed members to join the mile high club, otherwise known as having sex on an airplane. No wonder people pondered whether or not these meetings were strictly business. Speculation began to grow.
In 2018, Gates' meetings with Epstein were reported on, forcing a spokesperson for Gates to claim at the time that the meetings had focused on only philanthropy. Nothing else.
After his arrest on federal charges for the sex trafficking of minors in both Florida and New York, Epstein died at the Metropolitan Correctional Center in New York City On August 10, 2019.
Then in September 2019, his former friend Bill Gates completely backtracked and told The Wall Street Journal: "I didn't have any business relationship or friendship with him." This was completely false.
Two years later in May of 2021, the Gates' family announced their divorce. In a joint statement, the wealthy couple stated:
"Over the last 27 years, we have raised three incredible children and built a foundation that works all over the world to enable all people to lead healthy, productive lives. We continue to share a belief in that mission and will continue our work together at the foundation, but we no longer believe we can grow together as a couple in the next phase of our lives."