Phil Waldron, a retired Military colonel who aided Donald Trump's associates in spreading bogus charges of election fraud, has filed a lawsuit to prevent the select committee from collecting his phone records from AT&T on Jan. 6.
MUST WATCH VIDEO: New York Times Washington correspondent Michael Schmidt, former FBI special agent Clint Watts and former acting U.S. Solicitor General Neal Katyal discuss the breaking news that the January 6th select committee has subpoenaed Waldron, a retired Army colonel who circulated a detailed and extreme plan to overturn the 2020 election.
According to court documents, Waldron filed the complaint in Collin County, Texas, in late February, but AT&T moved the case to federal court on Friday. Waldron represents himself as a "consultant" hired by Texas-based lawyers "to help in the investigation of topics relating to the Election for clients of Attorneys," according to his papers.
Waldron also says in the documents that he signed a consent form "to keep private any information surrounding the election investigation being performed by the Attorneys for their clients," per a report.
The complaint filed by Waldron indicates that the select committee will face an extra challenge in piecing together the murky network of advisors that Trump used to push his election fraud ideas. Waldron was one of a handful of experts who claimed to have observed proof of large-scale technical anomalies in voting equipment at state legislative hearings.
Waldon repeats a few legal arguments against the special committee that has been used in hundreds of other cases brought by Trump backers. They contend that the committee's subpoenas serve no legitimate legislative purpose and that the group is unlawfully formed since it lacks any appointments of House Minority Leader Kevin McCarthy, who removed numerous Republican nominees last year in protest.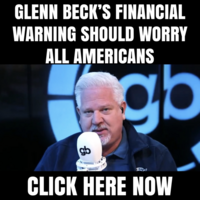 In the days leading up to Jan. 6, 2021, when a crowd of Trump supporters invaded the Capitol and attempted to block the peaceful transfer of power, Waldron created a PowerPoint that was given to White House chief of staff Mark Meadows. The PowerPoint presentation outlined tactics for reversing the election. Waldron was also associated with Mike Lindell, the CEO of MyPillow, who has been one of the most prolific distributors of fraudulent election fraud accusations.
MUST WATCH VIDEO: Jan 6 defendant gets his verdict.