According to an unidentified source, former New Mexico governor Bill Richardson intends to fly to Russia soon for negotiations aimed at securing a deal to release WNBA player Brittney Griner. Richardson, who served as the U.S. ambassador to the UN and energy secretary under the Clinton administration, contributed to the success of a prisoner swap in April that resulted in the release of former U.S. Marine Trevor Reed from captivity after almost 2.5 years.
It is stated that Richardson is expected to travel to Moscow within the upcoming few weeks. Russia has expressed interest in exchanging Griner for Russian prisoners being held in American prisons. The latest trip appears to be intended to investigate if Griner may benefit from an agreement similar to the one that released Reed.
Richardson's office said, "we are unable to comment on this at the moment."
"What I can say (and is publicly known) is both the Whelan and Griner families have asked us to help with the release of their loved ones," Mickey Bergman, executive director at the Richardson Center for Global Engagement, said, as reported.
Both the Griner family and the family of Paul Whelan, the other American Marine held by Russia for 3.5 years, are currently being represented by Richardson.
Basketball player Brittney Griner, an Olympic gold medalist, has been held in jail in Russia since the middle of February after being detained at Moscow's Sheremetyevo airport on suspicion of possessing vape cartridges that contained hashish oil.
Griner said she would like to enter a guilty plea this week before a Moscow court, explaining that she had brought the vape device into Russia accidentally and that she had not intended to leave them in her suitcase.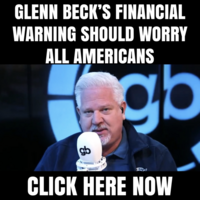 The Biden administration believes that Griner is wrongfully detained.
The Biden administration has claims to be dedicated to Griner's release, but it has declined to say whether it is considering any trades.
NSC spokesperson Adrienne Watson said in a statement: "NSC leadership are in touch with Bill Richardson. We appreciate his commitment to getting Americans home and are pursuing the release of Brittney and Paul through government channels."
Cherelle Griner, Griner's wife, said she had asked Richardson's team for assistance and would be supportive of a trip if it happened.
"We asked the Richardson Center to help and I'm encouraged that he might be going," Cherelle Griner said.
Richardson has a lot of experience in fighting for the release of Americans who are unjustly imprisoned abroad. He has assisted in the return of American prisoners held in North Korea, Iran, and other countries through his organization, the Richardson Center.
His team spoke on behalf of Trevor Reed's family and engaged in shuttle diplomacy for months in an effort to develop a potential plan for his release.
This story syndicated with licensed permission from Frank at TrendingViews.com. Follow Frank on Facebook and Twitter