Former University of Kentucky swimmer Riley Gaines is pushing back on false media "propaganda" regarding a claim that former President Donald Trump made her uncomfortable when he gave her a friendly kiss on the head during her appearance on stage with him at a CPAC event this week.
"I think these recent headlines show, you know, how the media is pushing propaganda to fit their narrative," Gaines told Fox News Digital. "By no means, not even for a second on that stage was I uncomfortable sharing that space with Trump."
The outlet adds:
Gaines found herself in the spotlight earlier this year when she spoke out against University of Pennsylvania swimmer Lia Thomas, who is transgender and was allowed to compete in women's swimming. Thomas' situation sparked a national debate over whether transgender woman should be permitted to compete in sports against biological women. 
Gaines, who does not believe transgender women should compete with biological women, famously tied Thomas for fifth place in the 200 Freestyle finals at the NCAA Swimming and Diving Championships. Her side-eye glare at Thomas became a flashpoint for the debate.
She appeared onstage at the annual gathering of conservatives with skateboarder Taylor Silverman to discuss radical gender politics of the left, but stuck around to hear that evening's keynote speaker — but she had no clue the former president was going to invite her on stage.
"I met with Trump before the speech, and we took a photo, and we chatted for a while, and he told me, 'You know, I have you a front row seat. I might mention your name. You can just stand up. It'll be cool,'" she told Fox News.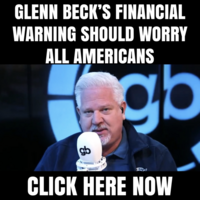 During his speech, Trump declared that he wanted to "keep men out of women's sports" before he introduced the former collegiate star as the "beautiful, great swimmer" before he surprised her with an invitation to come up on stage.
"Come up here, would you please come up here," Trump said, motioning to Gaines. "This is a great champion, and she was beating everybody until one day she looked over and said, 'That's the largest human being I have ever seen.'"
Fox News added that after Gaines joined the former president on stage, he appeared to whisper something to her before kissing her on top of her head.
Afterward, she stepped up to the mic and announced: "Basically, all I want to say is that it takes a brain, and common sense and fifth-grade biology level understanding to realize this is blatantly unfair. It's completely obvious… keep female sports female."
After Trump joked about being able to beat her because he was a man, the two hugged and then Gaines went to sit back down before Trump finished his speech.
She discussed the incident afterward with Fox News.
"I had no idea I was going to go on stage. So, I was pretty nervous. But when a topic you're so passionate about, nerves kind of do go out of the window a little bit," she said.
Here is how several media outlets portrayed the incident:
Newsweek wrote, "Trump's Kiss Attempt on Swimmer Riley Gaines Creates Awkward CPAC Moment," while Mediaite headlined a video, "AWKWARD: Trump Invites Swimmer on Stage During CPAC Speech, Who Recoils When Ex-President Goes in for a Kiss." The Washington Examiner wrote, "Swimmer Riley Gaines dodges Trump as he tries to kiss her on stage," and a viral tweet claiming she "flinches and pulled away" was viewed over 1.5 million times. 
She said those characterizations are 100 percent false.
"I was nervous about being in front of that many people, but I never thought Trump was, you know, making me uncomfortable. I was never repulsed by him. And so, you know, you have these headlines that say 'swimmer awkwardly refused Trump's kiss,'" she said. "I slightly turned my head to hear what he was saying to me, and so people took that and completely ran with it."
This story syndicated with licensed permission from Frank who writes about Conservative Politics News. Follow Frank on Facebook and Twitter