According to former Fox News anchor and podcaster Megyn Kelly, the recent departure of Tucker Carlson, who was arguably Fox News' most popular host, could put the network in serious trouble.
On a recent episode of her podcast, Kelly stated that Carlson was the "only unique draw" that Fox News had prior to his departure being announced by the network.
During her Friday radio program, Kelly alleged that Fox News CEO Suzanne Scott stated that Carlson would not be allowed to continue his show and had been denied access to the company's email account. Kelly also claimed that Carlson had not actually been fired by the network, citing an anonymous source.
Former Top Fox News host and insider Megyn Kelly reveals Tucker not actually FIRED from Fox yet— This is what's REALLY happening…

— Benny Johnson (@bennyjohnson) April 27, 2023
"Fox News is in a downward spiral that they're going to have to claw to get themselves out of. This is an existential crisis for the channel and its primetime, which is how they make money… They live off of their primetime and the food has dried up," she said.
"You don't need Fox anymore," continued Kelly, who left Fox News in 2017. "They're not the monopoly in conservative media that they used to be – they're just not. And so you take away the unique voice, the one thing that really is different over there. Tucker is different, he just comes at things from different angles… They're taking away the one unique — truly unique — draw they had."
With Tucker Carlson's departure, Fox News is "taking away the one unique—truly unique—draw they had," Kelly added. She also told Sky News that Tucker will likely "exceed" Fox News' viewership but it will take "a while" for him "to get there." She added, "It's a much more authentic, real business model—I think Tucker will thrive."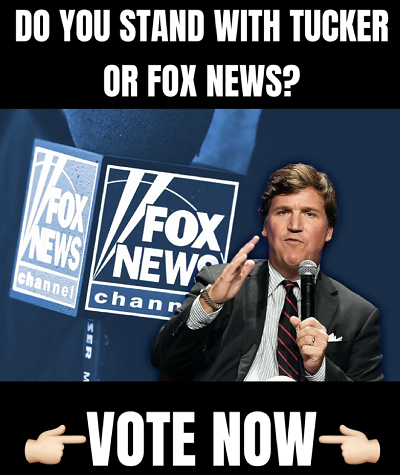 Carlson himself released a video on April 26, in which he did not address the situation around his departure, whether he was fired, or the reasons given to him. Instead, he criticized the state of U.S. media in general, accusing news organizations of focusing on trivial topics that have little lasting impact.
Good evening pic.twitter.com/SPrsYKWKCE

— Tucker Carlson (@TuckerCarlson) April 27, 2023
"The other thing you notice when you take a little time off is how unbelievably stupid most of the debates you see on television are," he said. "They're completely irrelevant. They mean nothing. In five years, we won't even remember we heard them. Trust me, as somebody who participated."
"Where can you still find Americans saying true things?" he asked. "There aren't many places left, but there are some and that's enough. As long as you can hear the words, there is hope. See you soon."
America can't wait to see what Tucker Carlson does next.