The Fox News Channel finished the month of October as the number one most-watched cable news network in the country among total day viewers for the 20th month in a row, completely obliterating CNN and MSNBC viewership combined among several key categories.
Did you guys hear that sound? Listen closely. I think…I'm pretty sure…Yep….that's definitely the sound of the liberals who run CNN and MSNBC chugging tequila and crying themselves to sleep.
According to Fox, the network averaged a stunning 1.5 million total day viewers, while no other networks cracked the one-million viewer benchmark. That's very impressive. ESPN came in second place for October with a total of 885,000 average viewers, followed by MSNBC with an average of 751,000 viewers, and only 533,000 for CNN.
"During the primetime hours of 8-11 p.m. ET, Fox News averaged 2.3 million viewers compared to 1.2 million for MSNBC and only 624,000 for CNN. It was CNN's smallest monthly primetime audience of the year," Fox News said in its report on their ratings success.
Fox continued, "'The Five' averaged 3.4 million viewers to finish as the most-watched show on cable news for the seventh-straight month. The roundtable discussion program starring Dana Perino, Greg Gutfeld, Jesse Watters and Jeanine Pirro has finished first in cable news for the last 10 out of 11 months."
Here's more from the report:
"Tucker Carlson Tonight" averaged 3.3 million viewers to finish second, followed by "Jesse Watters Primetime," Hannity," "Special Report with Bret Baier," "The Ingraham Angle," "Gutfeld!," "Outnumbered," "The Faulkner Focus," "America's Newsroom," "Your World with Neil Cavuto," "America Reports" and "The Story with Martha MacCallum" as Fox News offerings swept the top 13.

MSNBC's top program was "The Last Word with Lawrence O'Donnell," which finished No. 14 among cable news programs. The most-popular program on ratings-challenged CNN was the "The Lead with Jake Tapper," which finished No. 24 overall.

"Tucker" averaged 470,000 viewers among the advertiser-coveted demographic of adults age 25-54 to win the critical category as Fox News programs made up the entire top 15. CNN's "Erin Burnett Outfront" was the most-watched, non-Fox News cable news program among the key demo but ranked only No. 16 overall.
The Fox News Channel pulled in an average of 206,000 total day demo viewers while the poor schlubs over at CNN only had 106,000. MSNBC's numbers were even worse as they averaged only 80,000. During primetime hours, Fox News pulled in 295,000 demo viewers while CNN got 134,000 and MSNBC only drew 114,000 viewers.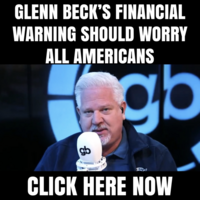 What's really going to eat at liberals is the fact that FNC has managed to smash CNN and MSNBC combined for a total of 15 months straight. Out of the top 100 cable news telecasts for the month, FNC aired 98. That's stunning.
So what is it that makes Fox News so popular? It's likely because they do try to present both sides of the political spectrum, offering opinions from a wide variety of perspectives in their news coverage. That's not to say the network does not lean right of center, because they clearly do. However, unlike CNN and MSNBC, they hire people with distinctly different points of view in order to appeal to a wide audience.
This, of course, is smart business. It's a simple strategy too. But when you put agenda above your own success, you fail. Not only business wise, but also in spreading the message you want to reach audiences with.