Black Lives Matter current leader was accused of taking $10 million off donors. In a complaint filed Thursday, Black Lives Matter Grassroots charged the BLM Global Network Organization and its executive secretary, Shalomyah Bowers, with unlawfully leeching over $10 million in "fees" to Bowers' consultancy firm. The lawsuit claims Bowers used the BLM Global Network Foundation as his "personal piggy bank" and functioned as a "rogue administrator" and "middle man turned tyrant." 
The BLM Global Network Foundation collected almost $90 million after George Floyd's police homicide in 2020. Bowers is a close colleague of BLM co-founder Patrisse Cullors, who retired in May 2021 over her real estate transactions. 
Melina Abdullah, BLM-Los Angeles co-founder, accused Bowers of shutting down her and other leaders' social media pages in March. 
Abdullah says the BLM Global Network Foundation has $100 million. She charged the directors on the board with self-dealing, profiting from the movement's sweat, blood, and tears. 
The lawsuit accused Bowers of dragging the foundation into IRS and state attorney general probes, causing irreparable harm in 18 months. 
The lawsuit references investigations from Washington Examiner research that revealed its alarming lack of financial openness. 
CharityWatch executive head Laurie Styron compared the BLM Global Network Foundation to a ghost train with no commander, staff, or direction.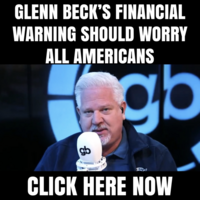 The BLM Global Network Foundation has been shut out of cash held on its account by the Tides Foundation, the charity's fiscal sponsor, in 2020. The BLM Global Network Foundation estimated earlier this year that Tides controlled $26 million of BLM's funds by 2021. 
Bowers asked in a May 4 email that Tides give all donations to the BLM Global Network Foundation. Tides told the BLM Global Network Foundation on June 29 that it will stop future fund disbursements owing to the charity's late tax filings and questions about its purchase of a $6 million Los Angeles mansion in October 2020 with donor cash.
Another $10 million lost in BLM coffers. First we had the "creative services" and now the "personal piggy bank" https://t.co/cufiVmVqqb

— Wanjiru Njoya (@WanjiruNjoya) September 3, 2022
The Washington Examiner has asked Tides about their partnership with BLM Global Network Foundation. 
Bowers and the BLM Global Network Foundation rebuffed all financial wrongdoing claims, telling the L.A. Times, "They would rather take the same steps as our white oppressors and use the criminal legal system propped up by white supremacy (the same system they say they want to dismantle) to solve movement disputes." 
Blacklivesmatter.com called the charges "slanderous and untrue." 
Bowers is a BLM Global Foundation board member. Bowers and Cullors were business associates before Bowers joined the BLM Global Network Foundation in 2020. He was treasurer for Cullors's Reform LA Jails and BLM PAC. 
Cicley Gay and D'Zhane Parker, two additional BLM Global Network Foundation board members, are also linked to Cullors. Gay and Parker joined BLM's board in April. 
Reform LA Jails paid Gay's firm, the Amplifiers, $53,000 for consultation in 2019. Parker received $20,500 as Reform LA Jails' 2019 lead organizer, documents show. 
Cullors left in May 2021 amid examination of her real estate purchases, including a $6 million Los Angeles property. She claimed she gets startled every time she sees "IRS Form 990," the paperwork charities must file annually reporting their financial activity.