Speaking to the Daily Mail in an exclusive interview, Jeffrey Epstein's accomplice Ghislaine Maxwell spoke out about her "special friendship" with former President Bill Clinton.
In the write-up on the interview, the Daily Mail, commenting on and quoting what Maxwell had to say about her friendship with Clinton, said:
Maxwell is similarly sanguine about other friendships that she knows she has lost, among them Bill Clinton, one of the many prominent names linked to Epstein in recent years.
[…]'It was a special friendship, which continued over the years,' Maxwell says of her association with Clinton. 'Until…' she tails off – a sentence there is no need for her to finish.
'We had lots in common. I feel bad that he is another victim, only because of his association with Jeffrey. I understand that he, like others, can no longer consider me as a friend.'
She commented as well on Prince Andrew, as the Daily Mail reported, saying:
Today, in an extraordinary interview from behind prison walls, Ghislaine Maxwell speaks for the first time about her 'dear friend', expressing heartfelt sadness at his own catastrophic fall from grace.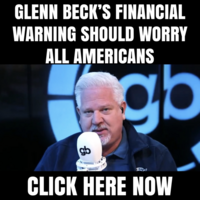 "Yes, I follow what is happening to him," Maxwell confirms. "He is paying such a price for the association with Jeffrey Epstein. I care about him, and I feel so bad for him."
Maxwell also lamented the "cancellations" that have come with the peek behind the curtain following Epstein's death, saying that many of those canceled because of some connection to Epstein don't deserve to be. In her words:
"There are many people who have been impacted by this story who have been cancelled, some friends of mine who never even met Epstein lost their jobs. People who literally had nothing to do with him whatsoever have been cancelled.
"So I think for all those people, including some of them who never met him, it's been a very heavy price that has been paid due to the cancel culture. So, you know, from that perspective, I think it's been very difficult for a lot of people."
But, given what she, Epstein, and many others did to children on Epstein's properties, it's hard to be too upset about things having been "very difficult" for those Epstein accomplices.
And, commenting on her relationship with Epstein, Maxwell said:
"I said in open court in my statement that meeting Jeffrey Epstein was the greatest mistake of my life. And obviously, if I could go back today and I would avoid meeting him, and I would say that would be the greatest mistake I've ever made, and I would make different choices for where I would work. Obviously.
"I think there are many women who can identify with my story. Many have either fallen in love with or had relationships with men that in hindsight they look back on and say 'What was I thinking?'"
So she's still trying to play the victim. One doubts that that will work, particularly given the enormity and monstrosity of the crimes she helped Epstein commit.
By: TheAmericanTribune.com