Things are getting weirder and weirder by the day, this time with that being shown by CNN echoing a talking point raised by none other than Donald Trump Jr. when questioning Biden's national security spokesman, John Kirby, on the recent CIA drone strike that killed the leader of al Qaeda, al Zawahiri in Kabul.
Al Zawahiri, you see, was just hanging out on a balcony in downtown Kabul when he was killed, sitting around and obviously not feeling in too much danger despite being the leader of the most notorious terror group on the planet, the man that picked up bin Laden's mantle after his 2011 killing by SEAL Team 6.
Were the US still strong, he would have been hiding in a cave or compound somewhere scared, not sitting around on a balcony in Kabul, as he was doing at the time of his death.
That, at least, is the point that Donald Trump Jr. made when posting about al Zawahiri's killing on Twitter, saying:
100%. The fact that the leader of Al Qaeda felt comfortable walking around the streets of Kabul should tell us a lot… and none of it good.
That came in response to a tweet from House Minority Leader Kevin McCarthy, who said:
We owe a debt of gratitude to the brave Americans who took out the terrorist, Al Zawahiri.   The Biden admin must provide Congress with a briefing as soon as possible to discuss the resurgence of Al Qaeda in the region following his disastrous withdrawal from Afghanistan.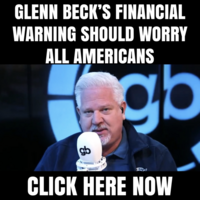 Lindsey Graham made a similar point to Don. Jr. in a brief Twitter thread, saying:
What unnerves me is that Al-Zawahiri felt comfortable enough being out in the open in the Kabul area after the Taliban takeover. So much for the Taliban rejecting al-Qaeda.
This is proof positive that Afghanistan has once again become a safe haven for international terrorists.
While we celebrate this operation, we must understand that terrorist groups are getting stronger in Afghanistan under Taliban control, presenting a direct threat to the American homeland.
Well, somewhat surprisingly given that it's typically little more than a regime mouthpiece, CNN's Keilar raised the same point during the Tuesday morning broadcast of "New Day", asking:
"What does it say about the future of U.S. counterterrorism efforts in Afghanistan that one of the most wanted terrorists in the world is comfortable on a balcony in downtown Kabul?"
It says nothing good about the state of US power or security, but Kirby wasn't going to admit that. So  he rambled on a bit about how "effective" the weapons platform used was and claiming it would make terrorists fear us again, saying:
Well, I'll tell you a couple of things. One, it tells you that we can do exactly what we said we were going to do a year ago. Over the horizon counterterrorism capability is possible. In fact, it can be very effective. And we've seen that just over the course of this weekend. And if I'm an al Qaeda leader in Afghanistan right now, I bet you I'm thinking that it's not quite the safe haven I once thought it was, and I'm sure that this is putting them on their back heels. And we're going to have to watch and be vigilant as they try to adjust to what just happened on Saturday night.
What a weird world where Don. Jr., Lindsey Graham, and a CNN personality are all making the same point. Leave it to Biden to create that situation.
By: TheAmericanTribune.com, editor of TheAmericanTribune.com. Follow me on Facebook and Subscribe to My Email List