Republican Rep. Lauren Boebert responded Democrat Mayor Lori Lightfoot's call to arms against the Supreme Court.
Boebert suggested Lightfoot was acting like an "insurrectionist" in response to the comment, but then Lightfoot shot back suggesting insurrection is something Republicans support.
Here's how the conversation went:
LIGHTFOOT: To my friends in the LGBTQ+ community—the Supreme Court is coming for us next. This moment has to be a call to arms.
BOEBERT: Insurrectionist.
LIGHTFOOT: Excuse me. Insurrection is your thing. Not ours.
BOEBERT: 6 killed and 18 wounded in your city this past weekend. Nearly 200 murders this year so far. Go fix your city, hack.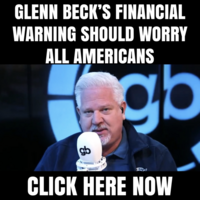 Chicago is one of the most poorly run cities with a massive amount of violence. Crime statistics for Chicago can be found on the Chicago Police website where they update quite occasionally.
Crime is so bad in Chicago that police officers no longer have off for Memorial Day because police anticipate a high level of crime, so they're ramping up forces weeks in advance, according to a recent report by ABC 7 Chicago:
"Even though Memorial Day is three weeks away, Chicago police officials are ramping up staffing to head off possible holiday weekend violence later this month.
An internal CPD memo obtained by the ABC7 I-Team Monday night, and now being read at police district roll calls, orders that all days off be canceled for one full week between May 24 and 31.
Officers may also be put on 12-hour work shifts during that time "if operational needs arise," according to the memo. It is expected that downtown retail corridors will get special attention during that period as well.
CPD has increased staffing levels at times in recent years after especially high-crime weekends, but typically canceling just one day off across ranks. According to the police department order, the upcoming holiday will require that officers work straight through their regularly scheduled off days."