During a new podcast episode hosted by Theo Von, UFC CEO and President Dana White revealed that a large sponsor of his company had demanded he remove a social network post that featured the controversial Republican.
Reportedly, White's response was characteristically direct. He answered, "Go f*ck yourself."
The interaction began when Von described being told by a sponsor to take down an episode featuring Robert F. Kennedy Jr., he told White, "We had Robert Kennedy Jr on and we had a company call or a couple companies call after that and say yeah just stuff about him we're not advertising on this episode. My advertiser's like you guys need to take the episode Down you know and uh and and we ended up…-"
White interjected, "and what's wrong with him? Nothing, guy's f*cking brilliant. Guys a smart fucking guy. I've never met him. I've only watched his stuff. and… and you got this whole Democrat
Republican fucking all this crazy bullshit he's a fucking Democrat. Right? But now they hate him! He's a Democrat with common sense. Right?"
White explained his reaction to a similar situation: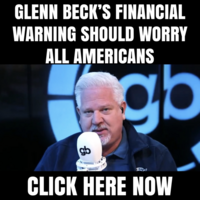 "I posted a video for Trump on my personal social media and one of our big sponsors called and said take that down. I said go f*ck yourself. You vote for whoever you want to vote for, and I'll vote for whoever I want to vote for. That's how this works. I don't even care who you're voting for. It's none of my f*cking business, but f*ck you. Don't ever f*cking call me and tell me who to vote for."
As reported by Trending Politics Saturday, White joined Trump, Tucker Carlson, and Kid Rock, walking out to Rock's hit song "American Badass" during a surprise appearance at UFC 295 at Madison Square Garden in New York to a raucous ovation from the crowd.
Trump during his first term became the first sitting U.S. President to attend a UFC event when he attended the much-anticipated bout between Nate Diaz and Jorge Masvidal.
Trump explained in July, in an interview with former UFC champion Matt Serra and co-host Jim Norton during an episode of UFC Unfiltered that he helped the emerging sport find venues in its early days.
"They couldn't get a venue because of the danger. You know, people thought it was so dangerous and happened to be right about that. But they couldn't get a venue and I supplied them with a venue and I think it was for a few of the fights – maybe even five, early fights," he explained.
WATCH: