In a leaked clip, former Fox News host Tucker Carlson can be heard hilariously telling Media Matters to "go f**k yourself." The conservative firebrand's joke was captured on a hot mic during a commercial break, and has since gone viral online.
In the clip, he can be heard hilariously venting at Media Matters, a left-wing watchdog group that has been critical of his show's content.
WATCH:
Media Matters is notorious for focusing on scrutinizing Republican media outlets that promote conservatism, including talk radio, cable news networks, and online publications.
Wow huge scandal. Leaked footage reveals that Tucker Carlson is funny and normal. https://t.co/17Zo7wIgbj

— Matt Walsh (@MattWalshBlog) May 2, 2023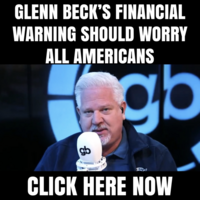 In a separate video, Carlson couldn't resist poking fun at his former colleague Bill O'Reilly, whose infamous "F*ck it, we'll do it live!" outburst during a taping of his show in 2008 was caught on camera and went viral.
"F*ck it we'll do it live"

Tucker Carlson is a legend 🤣
pic.twitter.com/4XFKoVK2Tv

— ALX 🇺🇸 (@alx) May 2, 2023
Turns out, Tucker just has a sense of humor.