Well, Governor Abbot of Texas is apparently deciding to ramp up his war on the woke and go on the offensive against woke Wall Street firms like BlackRock over the woke policies pushed by those leftie firms, banning them from doing business with state and local government entities in Texas because of their support of certain woke, ESG policies.
News of that ban came on Wednesday, when Texas Republican Comptroller Glenn Hegar released a list of companies and funds that have been banned from doing business with the state of Texas because they are woke companies/funds that have decided to boycott energy companies.
Though the list, consisting of 10 funds and nearly 350 funds, is too long to reprint here, the highlights on the list were BlackRock, Credit Suisse and UBS, all of which are major investment banks. Now, thanks to Abbot and his comptroller, they're banned from doing business with government entities the state of Texas.
Describing what sort of factors went into the creation of the list, the comptroller's office said:
Financial companies identified by the Comptroller's "initial criteria" of industry classification, ESG data, and public commitments and pledges received a verification request from the Comptroller. In determining the financial companies to be listed in Annex I, the following inquiries were applied:
Does the financial company adhere to a broad prohibition on financing oil, gas, and coal?
Does the financial company commit to an aggressive reduction in fossil fuel emissions with
goals of "net zero" prior to 2050?
Does the company or its affiliates offer for sale to the public more than 10 US-based funds
(e.g., mutual funds, ETFs, other investment company or public security) which include a
prohibition or a restriction on oil and gas investments?
Apparently, after examining companies according to those criteria along with questions such as "Did the financial company fail to respond to the Comptroller verification request?", the comptroller added the fund/company to the list if the answer to any of the questions was "yes."
Hegar, speaking about the anti-BlackRock, anti-ESG move in a statement, said: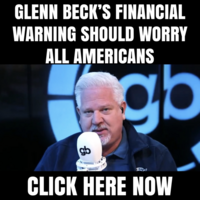 "The environmental, social and corporate governance (ESG) movement has produced an opaque and perverse system in which some financial companies no longer make decisions in the best interest of their shareholders or their clients, but instead use their financial clout to push a social and political agenda shrouded in secrecy.
"Our review focused on the boycott of energy companies, rather than a review of the entire ESG movement. This research uncovered a systemic lack of transparency that should concern every American regardless of political persuasion, especially the use of doublespeak by some financial institutions as they engage in anti-oil and gas rhetoric publicly yet present a much different story behind closed doors. 
"This list represents our initial effort to shine a light on entities that are engaging in these practices and create some clarity for Texans whose tax dollars may be working to directly undermine our state's economic health."
Unless other red states join in and start banning similarly woke companies and firms from doing business within their states, the Texas move is unlikely to have much of an effect on any of the funds or companies involved.
However, it does, at the very least, signal that the GOP is finally ready to start wielding some measure of the power it holds to strike back against the wokies that have done so much to make America a worse place.
By: TheAmericanTribune.com, editor of TheAmericanTribune.com. Follow me on Facebook and Subscribe to My Email List