The media would certainly like for there to be a rift between Florida Governor Ron DeSantis and former President Donald Trump. Seemingly every day there's a new story about how Trump did or said this or that and that a chasm is opening between Trump and the Florida governor.
Well, try as they might to make that a reality, the two men are staying on generally good terms publically, sending out praise when appropriate and largely pushing the same message.
On the point of praise, that's just what Trump did recently, highlighting the excellent work done by Governor DeSantis in getting his state back on track in a very nice series of remarks at the Hispanic Leadership Conference, an event hosted by Stephen Miller's America First Policy Institute.
Trump opened his speech by expressing sympathy for those Floridians who took Hurricane Ian's punch on the chin, saying:
"Our hearts ache for everyone whose home was damaged or destroyed, for every community that has been so horribly ravaged, and for every family that has lost a precious loved one to this terrible storm — and it is turning out to be a number we are not happy with at all."
Continuing, Trump went on to praise both those leading the recovery effort in Florida and the governor of the Sunshine State in his speech, saying
"We also thank God for the Coast Guard, and the National Guard, and law enforcement always, and first responders and countless others who have stepped forward in this time of need. And God bless our governor and all of the mayors, all of the mayors. They're all working so hard, and they're heroes, and we're going to get through this in Florida."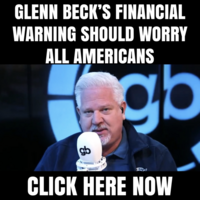 "We will persevere through this challenge and we will rebuild and come back together as one nation. We will be stronger and better, but we still pray for those lives that have been lost — because that we cannot bring back. It is the one thing we cannot bring back."
Watch Trump here:
The DC Enquirer argued that the speech means the rift between Governor DeSantis and former President Donald Trump just isn't there, saying "this speech effectively dispels the myth that Governor DeSantis and Trump are enemies. Both Trump and DeSantis have refuted these rumors in the past, but such high praise at a public event will surely squelch the rumors."
We'll see how it all turns out. Both are great fighters for the MAGA agenda, with Trump being far more charismatic and having the benefit of being the first guy to lead the MAGA charge, while DeSantis has the opportunity as governor to show his competence at putting MAGA ideas and policies into practice.
As both are obviously angling for the White House, there likely is some behind-the-scenes tension between them, but it's good to see the two get along when being public-facing and present a unified front when fighting for MAGA and against the far-left, disastrously bad Biden regime.
By: TheAmericanTribune.com