2018 Masters champion Patrick Reed is threatening to launch a $450 million lawsuit against CNN unless they issue him an apology on live air.
Reed, who is 32 years old, has gained a reputation for being a bold and confrontational individual, especially in regards to golf course matters.
According to Golf Monthly and Mediaite, Reed is gearing up to sue CNN and sports pundit Bob Costas
for "the damage which they have caused."
The reports state that Reed and his attorneys from Klayman's Law Group are claiming that CNN host Jake Tapper and Costas defamed LIV Golf, a golf league supported by Saudi Arabia, which is perceived by many as a danger to the PGA.
"Late last week, CNN and Jake Tapper, along with CNN's sports reporter Bob Costas, aired a highly defamatory piece titled, 'The Court Fight Between PGA Tour and LIV Golf Escalates as the Saudi-backed LIV Tries to Avoid Handing Over Information,'" legal documents state according to Golf Monthly.
The documents continue by slamming CNN and Costas.
"This widely viewed broadcast in Florida, the nation and internationally, was not only defamatory but also designed to incite ridicule, hatred and violence against LIV Golf players, such as my client Patrick Reed, a world champion professional golfer, by publishing that he takes 'blood money' from the Saudi Public Investment Fund, in the wake of the 9/11 tragedy twenty-two (22) years ago," the documents continue.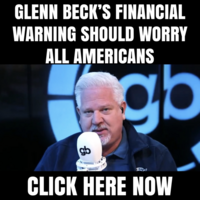 "The article also, at a minimum, falsely implies that he using a lawsuit, of which he is not even a party, to dig up data, track down, intimidate and harass 9/11 victim families," it continues. "The broadcast republishes with reckless disregard for the truth, a prior Bloomberg article, and references the Bloomberg article in the broadcast."
"Mr. Reed is not a taker of 'blood money,' as he simply plays on a golf tour financed by the Saudi Public Investment Fund, which also owns large shares in a myriad of American companies such as Disney, Boeing, J.P. Morgan Chase, Amazon, Blackrock Inc., Microsoft and many others. Indeed, many sponsors of the PGA Tour benefit from this investment fund, and PGA Tour players have recently been granted releases by the PGA Tour to play in the Saudi International Golf Tournament in Jeddah, on February 2-5, 2023, also financed by the Saudi Public Investment Fund. Aramco, the oil company owned by the government of Saudi Arabia, also sponsors and finances a number of LPGA events. Are you accusing female professional golfers of also taking 'blood money?'"
"Tapper, Costas and CNN are therefore on notice that if an on air public apology is not immediately made to Mr. Reed and the broadcast removed and retracted from CNN's websites, streaming services and other forms of publication, in order to mitigate the damage which they have caused, as well as discipline meted out to Tapper and Costas, we reserve the right after five (5) days to sue Tapper, Costas and CNN pursuant to Florida Statute 770.01 for damages well in excess of $450,000,000 dollars which includes compensatory, actual, special and punitive damages."
Check out what the Western Journal reported:
To wit, Reed and his team are demanding an on-air public apology and full retraction of the segment, lest they are forced to get litigious with CNN.

Related: Alec Baldwin's Bad Day Gets Worse: New Mexico DA Goes on Live TV and Declares 'An Actor Doesn't Get a Free Pass'

"This is a frivolous lawsuit, whose aim is to chill free speech and intimidate journalists from covering important stories about the Saudi government and the Saudi-backed LIV golf tournament.

"CNN will aggressively defend its reporting, which did not even mention the plaintiff in its coverage," a CNN spokesperson said, per Golf Monthly.

Despite its tough talk, a near-half billion dollar lawsuit is literally the last thing the network needs, given its ongoing woeful ratings and hemorrhaging of talent.