PA GOP Senate candidate Kathy Barnette is on video trying to blame Fox News host Sean Hannity for her loss. Barnette suggested that viewers "Never forget what Sean Hannity did in this race. Almost single-handedly, Sean Hannity sowed the seeds of disinformation, flat-out lies every night for the past 5 days, and that was… hard to overcome."
Barnette also stated previously that if she lost, that she would not support the Republican candidate, painting her as a selfish sore loser who is all about herself and not for the cause or the Republican Party.
As stated on ABC 27: "GOP Pennsylvania Senate candidate Kathy Barnette said in an interview with Breitbart News she would not support the Republican nominee in the state's race for the Senate if she does not win Tuesday's primary.
"I have no intentions of supporting globalists," Barnette said on "Breitbart News Daily" on SiriusXM Monday.
Barnette is running against celebrity surgeon Mehmet Oz, who has the support of former President Trump, and former hedge fund manager Dave McCormick. Barnette was far behind in the polls weeks ago but has shot up in the race and is seen as a real contender to win — despite some barbs from the former president."
Per Axios: Barnette's past bigoted statements have come to light in recent weeks, including attacks on gay people and Islam. She also refused to concede her 2020 U.S. House race, echoing baseless claims about fraud in her own election and the presidential contest and attended the rally on Jan. 6 in Washington D.C.
Former President Donald Trump said "she has many things in her past which have not been properly explained or vetted." He later stated that he would support her if she could explain the discrepancies from her background and past.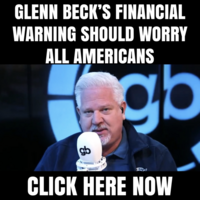 Barnette was unable to get Trump's full support because he wanted her to provide more context and clarity on events in her past, but seems like she was not able or willing to do so. That alone might have cost her the victory in her run for senate.