U.S. Rep. John Rutherford (R-FL) told House Judiciary Committee Chair Jim Jordan (R-OH) to accept that the race for House Speaker is "over," pointing to the fact that opposition to Jordan expanded by one vote on the second ballot. Rutherford voted for former House Speaker Kevin McCarthy (R-CA) on all fifteen ballots this past January, even after he lost support on the third ballot.
"We've had two rounds of floor votes, and the vote against Rep. Jim Jordan has only gotten stronger. The hardball tactics haven't worked," Rutherford wrote in a press release on Thursday. "If we move to a third round, we already know the opposition is on track to grow. It's time for Rep. Jordan to understand this race is over."
"Tonight, I suggest we either go to conference to show him in private or back to the floor to show him in public. Rep. Jordan is fiddling while the world is on fire. It's time to get down to business and select a consensus candidate who can bring the Republican Conference together."
Rutherford has pointed to the fact that Jordan lost support on the second House floor vote on Thursday, as three Republicans defected after previously voting for the Freedom Caucus member on the first ballot. One Republican switched his vote from McCarthy to Jordan while another member voted for him after returning from a funeral.
Former House Speaker Kevin McCarthy faced similar opposition during the House Speaker election this past January. After 19 Republicans voted against McCarthy on the first two ballots — a very similar number to the 21 Republicans currently opposed to Jordan — Rep. Byron Donalds (R-FL) voted against him on the third ballot. Rep. Victoria Spartz (R-IN) later voted present, representing a further loss of support.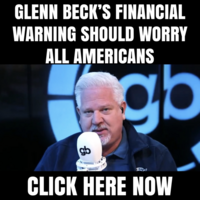 Rutherford did not tell McCarthy that the race was over after he lost votes, however. Instead, he continued to vote for McCarthy through all 15 ballots.
The House is again expected to vote on a House Speaker at 10 a.m. ET on Friday morning.