Sen. Lindsey Graham slammed the "Inflation Reduction Act" and suggested that it would actually create higher taxes for Americans and make things much worse. Graham said this is a bunch of "BS" during his time on "Fox & Friends." Graham highlighted details of the bill which undermine Democrats' messaging and will only make economic problems "worse" for the American people.
WATCH GRAHAM SLAM THE BILL:
LINDSEY GRAHAM said: "Well, the CBO says next year inflation will go up or down 0.1%. So that's not much of a reduction. This bill has tax increases on imported oil. The taxes in the bill will be passed on to consumers at the $75,000 or below level. The subsidies for Obamacare go to people who make $304,000 as a family of four. It is a bunch of B.S. that it will reduce inflation. It's about as accurate as saying the border's secure and the Taliban didn't know Zawahri was in Kabul. This is a fraud. It's a lie. It's going to make every problem worse."
Manchin was a shining light for Republicans as he continuously defied his own Democratic Party by making moves on his own, not always going with the crowd. However, Manchin struck a deal with Chuck Schumer and now appears to be back in swing with the Democrats.
Sen. Joe Manchin and Majority Leader Chuck Schumer have reached an agreement on a tax, energy and climate bill, ending a stalemate on legislation long sought by Democrats to enact key parts of President Joe Biden's agenda. The plan, announced by both Democrats, would generate about $739 billion in revenue, spend $433 billion and cut deficits by $300 billion over a decade. That's actually still much smaller than the Biden administration's plans before meeting repeated opposition from Manchin.
The revenue would be derived from a 15% minimum corporate tax, allowing Medicare to negotiate drug price reductions, and to strengthen tax enforcement by increasing the Internal Revenue Service budget. The package would raise $14 billion by taxing carried interest, or profits earned by some investment managers, at a higher rate.
The surprise deal came just hours after the Federal Reserve announced another 75 basis point increase in interest rates, continuing its campaign to contain the fastest inflation in four decades. The package is a significant reduction from the $3.5 trillion Build Back Better program that congressional Democrats discussed a year ago, which was scaled back to a $2.2 trillion bill was passed by the House.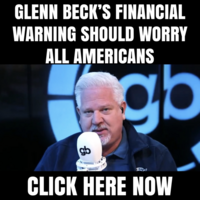 Yet previous plans to rescue parts of Biden's agenda were stalled. The current agreement represents a partial reversal of Manchin's position earlier this month, when he declared to Schumer that he could not support a climate change and tax increase package.
It was also a major policy victory for Schumer. It was announced just hours after the Senate passed a $52 billion semiconductor industry subsidy bill on a bipartisan basis. Senate Republican Leader Mitch McConnell had threatened to stop the legislation if Democrats passed their partisan tax and climate package. He caved in after Manchin wavered due to his inflation concerns.
The deal came after Manchin approached Schumer on July 18 to resume their negotiations, according to a person close to the matter. The deal would provide $369 billion for "energy and climate change." On the traditional energy side, Manchin said Biden, Schumer and House Speaker Nancy Pelosi agreed to move forward with permitting reforms that could potentially benefit fossil fuel producers. On the other hand, the deal would include tax credits for electric vehicles sought by automakers like Tesla and Toyota, including a credit for first-time used vehicles. Obamacare premium subsidies would also be extended for three years.
This story syndicated with licensed permission from Frank who writes about Conservative Politics News. Follow Frank on Facebook and Twitter