Proceeding with the legal battle against the FBI, the former president has brought Florida's former top litigator on board as a member of his legal team. 
Chris Kise, one of the best litigators in the United States and a former Florida solicitor general, has made a deal with the former president regarding this legal battle. Kise is to give professional advice to the former president regarding the FBI raid of his Mar-a-Lago home on the 8th of August. 
NBC News reported that the former solicitor general is expected to appear in court for the first time as a member of the former president's legal team on Thursday. He is also expected to discuss Trump's request for a special master in front of the District Judge. 
Trump and Kise presumably began discussing this deal shortly after the raid occurred. Trump had immediately gone on a search for the best criminal defense attorney he could find, and Kise was undoubtedly one of the best out there, considering his track record.
"He has successfully argued dozens of others in front of the Supreme Court of Florida and has extensive experience across state and federal courts." https://t.co/qMAXp9AXQI

— Daily Wire (@realDailyWire) August 31, 2022
Since both parties have finalized the deal, Chris Kise will join forces with Evan Corcoran and Jim Trusty. The two competent lawyers have already begun working on the case, and together with Kise, the team is expected to bring legal justice to the former president.
Kise was appointed as a solicitor general in 2003 when Senator George Lemieux was still serving as chief of staff. The former senator, LeMieux, did not hesitate to hand out praises to Chris, who he described as a competent all-rounder. He said, "Chris is a 360-degree lawyer: appellate, civil, criminal, state and federal — he can do it all."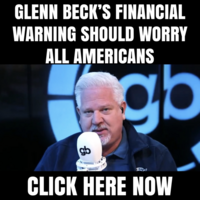 So far, Kise's career has been a very successful one with notable achievements. He is a well-accomplished lawyer who has successfully argued four cases before the United States Supreme Court. Moreso, he has won dozens of arguments in the Floridan Supreme Court and across other states too. 
He also served on DeSantis's transition team in 2018 and is popularly known for helping DeSantis bag that win. DeSantis ran against Gillum, and Kise released some texts of his client's opponent, showing that he accepted tickets to see the broadway play from an undercover FBI agent. This raised questions about Gillum's ethics and corruption during his term as mayor. However, Kise noted that he had no political motives for his actions and only did what was right. DeSantis won the gubernatorial race with over 30,000 votes that year, emerging as the governor of Florida. 
Kise's biography also notes several political wins with clients like Charlie Crist and Rick Scott. He served as counsel to Crist and later served as general counsel to Scott's transition team in 2010.
Prior to his deal with the former president, Kise used to work with Foley and Lardner law firm as a partner. However, he noted that working in that firm prevented him from representing some conservative clients like the former president, and he had to leave to ensure that Trump gets the justice he deserves.