Sweeping all of the broadcast late-night hosts, CBS' Stephen Colbert, NBC's Jimmy Fallon, and ABC's Jimmy Kimmel with his late-night show "Gutfeld!" Fox News Channel host, Greg Gutfeld, had his highest-rated week ever. "Gutfeld!" delivered an average total audience of 2.355 million viewers for the week ending August 12, outpacing "The Late Show with Stephen Colbert" (2.143 million viewers), "The Tonight Show with Jimmy Fallon" (1.318 million viewers), and "Jimmy Kimmel Live!" (1.084 million viewers).
WATCH Gutfeld speak about Liz Cheney's loss:
Dominating among adults 25-54, the key demographic valued by national advertisers, "Gutfeld!" also led among younger viewers. An average audience of 397,000 viewers is what the Fox News show delivered, followed by CBS' Colbert (373,000 viewers), NBC's Fallon (372,000 viewers) and ABC's Kimmel (264,000 viewers). Besting Colbert in head-to-head matchups when both hosts had original episodes four nights out of the week, the Fox News win marks the third full week Gutfeld has led as the king of late night.
According to ratings data compiled by Nielsen, "Gutfeld!" easily outdistanced against the cable news competition, including MSNBC's "The 11th Hour with Stephanie Ruhle" (1.381 million viewers and 186,000 viewers in the key demo) and CNN's "Don Lemon Tonight" (just 665,000 total viewers and 146,000 in the key demo), per Forbes.
"I'm interested in pulling people in who want to have a good time and are open to stuff, but a lot of it is just weird stuff from me," Gutfeld said recently when asked about his ratings success. Also, Gutfeld has distinguished himself from Stewart on Comedy Central's "The Daily Show," with his trademark irreverence thus: Whereas he labels Stewart as a "cut-and-dried progressive," Gutfeld describes himself as more along the lines of "a weirdo." "I'm not interested in being anybody's ideological foe. I'm a class clown, who every now and then has a piece of wisdom," Gutfeld said.
In simple words: More viewers are watching Gutfeld and his nightly panelists than anything on CNN and MSNBC. One of the panelists on "Gutfeld!" include Kat Timpf, who's now the highest-profile woman in late-night comedy, following TBS' cancellation of "Full Frontal with Samantha Bee."
Photo: YouTube screencap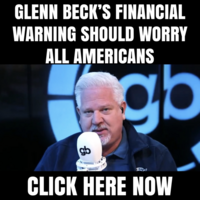 This story syndicated with licensed permission from Frank who writes about daily news articles. Follow Frank on Facebook and Twitter