CNN is almost guaranteed to remain a favorite punchbag for Fox News Channel late-night host Greg Gutfeld, whose 11 p.m. show "Gutfeld!" has been a ratings powerhouse since it debuted just over a year ago now. July 11th, by the way, was also a big day for Gutfeld, signaling the debut of a newer, expanded studio for his show – the second most-watched late-night program on all of broadcast and cable.
Greg Gutfeld brings the jokes:
A milestone for CNN was marked on Monday, May 2, as new boss Chris Licht officially took the reins of the news network. He is now trying to reboot after months of scandal and chaos. Along with the imprimatur of Warner Bros. Discovery, David Zaslav, Licht is set to unveil changes that will include, among other things, shifting CNN's editorial pendulum away from opinionated resistance programming. However, changing everything will not be possible as the network may swing towards REAL NEWS in hopes to catch up with Fox News and personalities like Greg Gutfeld, who's become a ratings hogging monster for the network.
Gutfeld, who also serves a dual role as a panelist on Fox's "The Five," is as much aware as anyone that Licht began his reign on July 11th. That is because there are times when the Fox News veteran has displayed such high ratings over the past year that his still-young late-night show has actually attracted more eyeballs than CBS' "The Late Show with Stephen Colbert."
As a matter of fact, you might argue that at least some of the success of Gutfeld (averaging around 2 million viewers in April alone, surpassing Jimmy Kimmel and Jimmy Fallon) is best explained amid the missteps and ratings decline at CNN. Not to mention the ideological similarity across much of the late-night landscape.
To the degree that CNN's most prominent anchors like Anderson Cooper and Jake Tapper have a loyal viewer base, for example, you'd presume it's because their audiences appreciate the kind of journalism provided by hosts like these. Even then, one of the weird things about CNN+ was the fact that it was looking for money from subscribers in exchange for providing something completely different from these hosts – a book club from Tapper and a parenting show from Cooper.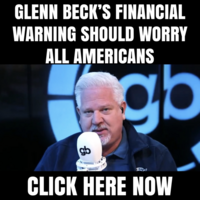 Meanwhile, at Fox, the top brass recognized an opportunity inherent in "The Five" (the most-watched show on cable news) and made the decision to turn two of its panelists into force multipliers for the network. Providing viewers with even more of what they already loved about "The Five's" Jesse Watters (who now hosts his own primetime show at 7 p.m. ET on Fox) and Gutfeld – who insisted that his late-night show on Fox get better ratings than its established rivals including Comedy Central's "The Daily Show" because audiences are fed up with being lectured.
On April 5, "Gutfeld!" celebrated its one-year milestone earlier this month. During that same week, the show experienced its most-watched week to date, with nearly 2.2 million viewers, even surpassing Colbert's show two days into that seven-day period.
Along with a new studio for his show, "Gutfeld!" on July 11th also welcomed a live studio audience. And not long before he was set to deliver the night's monologue, which was built around an uprising against AAPL +0.7% back at the Apple office, Gutfeld used the first few seconds of his show to strike two birds with one stone:
He made jokes about the new studio and the return of his audience, while taking another shot at CNN's Wallace. "We're in a brand new studio — although I did find one of Chris Wallace's old toupees in my dressing room," Gutfeld stated.
Photo: screencap of YouTube video
This story syndicated with licensed permission from Frank at TrendingViews.com. Follow Frank on Facebook and Twitter