While speaking on the House January 6th Committee's decision to refer former President Donald Trump to the Justice Department for criminal prosecution, Fox News host Greg Gutfeld trolled Nancy Pelosi for how her face could possibly look so young considering she is 82 years old.
Pelosi is accused of using Botox however Gutfeld has a different theory for why her face looks so young.
"The fake panel recommended the Justice Department charge Trump with insurrection, obstruction of an official proceeding, making false statements to investigators, and conspiracy to defraud the U.S. government," Gutfeld said. "They left out the JFK assassination. But all of this is B.S. on its face, which I hear keeps Pelosi's skin looking young. Just rub it in — if you can handle the smell."
While discussing the January 6 committee vote, he said, "This vote is the least shocking thing in politics; it's Epstein was found dead in his cell, and Hillary was seen leaving the scene on a broom. The most shocking thing in politics was when Bernie Sanders accidentally peed on his neighbor's electric fence. Not as fun as it looks."
"Of course, the committee was the most lopsided mob since the villagers went after Frankenstein; they made it one-sided for a reason; that's how a third-hand account of Trump attacking Secret Service from the back seat of an SUV suddenly becomes evidence," he blasted. "The only two Republicans on the panel were Liz [Cheney] and Adam [Kinzinger]. Calling those two Republicans, it's like calling the WNBA professional basketball."
WATCH:
Check out what the Daily Wire reported: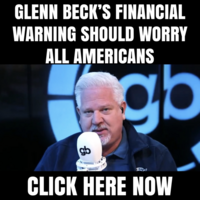 The investigation was conducted by seven Democratic and two Republican lawmakers. House Minority Leader Kevin McCarthy (R-CA) refused to cooperate with the committee after Pelosi rejected several of his nominees to sit on the panel. GOP Reps. Liz Cheney of Wyoming and Adam Kinzinger of Illinois, both of whom supported impeaching Trump over January 6, later volunteered to sit on the committee alongside the Democrats.

After the mid-term election, Gutfeld likened Pelosi to the legendary Dracula, intoning, "Democrats' hopes get doused as the GOP controls the House; there was no red wave, alas, but we'll settle for an impasse. But will this blow to her megalomania make Pelosi return to Transylvania?"

Gutfeld then reiterated his Pelosi-as-Dracula stance, asserting, "The GOP has finally clinched control of the House; they have won the chamber while the Dems have the chamber Pelosi sleeps in while the sun is out."
Follow me on Twitter @CollinRugg!