Dave "The Closer" Chappelle, though certainly not a conservative, is one of those bogeymen of the far-left that causes them to freak out whenever he's anywhere near the mainstream or public eye. Like fellow comedians Tim Allen and Rob Schneider, both of whom have used their hilarious jokes and large audiences to strike blows against wokeness, Chappelle hasn't really gone along with the "current thing", as shown by his 2021 Netflix special, and so is hated by the left.
But he's funny and normal people love him, so SNL is bringing him on to be a host this week. As could be predicted, the wokies are losing on it.
Such is what a source who spoke to an outlet called Page Six said, confirming the swirling rumors that SNL writers would not be working on the show Chappelle is hosting because of the drama surrounding it and their hatred of Chappelle. As that source put it:
They're (the writers) not going to do the show, but none of the actors are boycotting.
So, in other words, the writers who have been working at SNL during its decline are going to leave the joke-making to someone who is actually funny and knows how to make people laugh, rather than just preach about this or that random, woke topic of the day. Maybe it'll be an actually watchable episode of SNL for the first time in years.
Perhaps that's why the actors are signing on to work with Chappelle: they want to be part of a successful, funny episode.
Speaking on the matter to Page Six, Chappelle's agent reminded everyone that Chappelle worked well with the writers of 30 Rock, saying: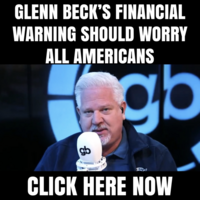 The room was full of writers. They all pitched ideas and they seemed very excited about it.
Now Twitter users on the left are freaking out about the prospect of Dave Chappelle being on TV, saying things like:
I dont think anyone hates Chappelle – but he's a snowflake conservative who has to feel like everyone is against him in order to justify why he's having such a tantrum over other people existing.
I love SNL. I've been a fan all my life. But having Dave Chapelle on as host is not the move. You have your first non-binary cast member ever and then you book an proud and open transphobe.
But while Chappelle is funny on his own and the episode will likely be a good one, particularly compared to the woke slop SNL has now been offering for a long while, the funniest bit of all this is the mental image of people who are supposed to be funny and good at writing jokes refusing to work with one of the funniest comedians around because he makes jokes they don't like but that the audience loves. Leftist tears never tasted so sweet!