Israel and Hamas have reached an agreement to release dozens of women and children held prisoner in Gaza in exchange for a five-day cease-fire. According to the Washington Post, the could result in the first sustained pause in the military conflict in Gaza.
As per the tentative agreement, all sides in the war would halt military activities for at least five days while an initial 50 or more hostages are freed in smaller groups every 24 hours, according to the conditions of a six-page deal. It was unclear how many of the 239 persons thought to be held captive in Gaza would be freed as part of the agreement. To police the halt, aerial surveillance would monitor activities on the ground.
The proposed cease-fire is also meant to enable for a considerable increase of humanitarian aid, particularly gasoline, to reach Gaza from Egypt.
According to Arab and foreign diplomats, the potential compromise was reached during discussions in Doha, Qatar, between Israel, the United States, and Hamas, who were represented indirectly by Qatari mediators.
Late Saturday, an Israeli Embassy official in Washington stated that "we are not going to comment" on any element of the hostage situation.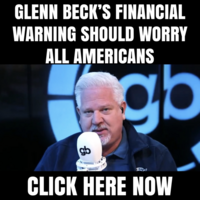 In fiery remarks, Netanyahu said on Saturday that the military campaign would continue, even as he justified a move last week to allow the first consistent fuel deliveries into Gaza since the conflict began.
Israel has shut off all but the most essential supply of food, water, gasoline, and medication to the territory's 2.3 million residents.
"For international support to continue, humanitarian aid is essential," he went on to say. "Because of that, we accepted the recommendation to bring fuel into Gaza."
Thousands of family members and supporters of Hamas' hostages marched from Tel Aviv to Jerusalem for five days to urge government action, with many arguing that the lives of innocent Israelis were worth any short-term compromise the government had to make to achieve their release.
After some reluctance, the Biden administration has completely supported a temporary cease-fire in the face of political pressure from supporters of unwavering support for Israel's war goals and concern about the humanitarian catastrophe in Gaza.
Beginning with President Biden's trip to Tel Aviv a week after the war began, and continuing with multiple visits from Secretary of State Antony Blinken and other senior officials, the administration has pressed Netanyahu to recognize that it is losing the narrative high ground as more Palestinians die. According to reports, the dead toll in Gaza has surpassed 11,000 people.
The administration's first focus, however, has been the release of the hostages, who include nine Americans and one permanent resident of the United States.
"I think we need a pause," Biden remarked at a campaign rally two weeks ago. "A pause means time to get the prisoners out."
Subscribe to the "Relentless Podcast" with Kyle Becker.