Thousands of Hamas supporters and jihadist sympathizers marched in cities across the United States, Europe and Canada over the weekend in order to celebrate the brutal terrorist attacks that have left at least 700 Israelis dead, most of them civilians.
In New York City, a group of Hamas supporters waved Palestinian flags and chanted "from the river to the sea, Palestine will be free" as they marched through the streets on Sunday. The protest was sponsored by New York City's chapter of the Democratic Socialists of America, where U.S. Rep. Alexandria Ocasio-Cortez (D-NY) was a member before becoming an elected Democrat. New York Governor Kathy Hochul condemned the march as "morally repugnant."
A number of demonstrators waving Israeli flags staged a counter demonstration across the street while a large NYPD contingent separated the two groups. The scene became contentious at times, with one man walking behind the counter demonstrators and yelling "F**k Israel!" Similar rallies were held in Philadelphia, Washington D.C. and a number of other American cities.
In Canada, pro-Palestine rallies were held in Toronto, Ottawa and a handful of other cities. In Toronto, Hamas supporters crowded into pickup trucks, waved Palestinian flags and celebrated the attacks throughout the night on Saturday. Rallies were also held in London, Birmingham, Berlin, Paris and a number of additional European cities.
The death toll from the widespread attacks throughout Southern Israel has surpassed 700 and is expected to rise further, as Israeli military and law enforcement units continue to root out militants and comb areas that were attacked. At least 260 bodies were recovered from the grounds of a music festival held near the border after militants indiscriminately slaughtered concertgoers.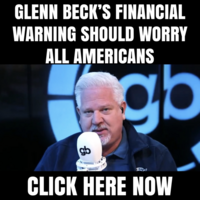 In one of the most horrific scenes to emerge from the attacks, terrorists murdered a young German woman at the festival then proceeded to parade her half-naked body through the streets in Palestinian territory. Shani Louk, a tattoo artist from Germany, has been identified as the victim after the parents recognized her tattoos.
U.S. officials have also confirmed that at least four Americans were killed in the attacks while at least seven others remain missing. One missing American has been identified as Hersh Golberg-Polin, a California native who was at the music festival. His parents are fearing for the worst after he texted them saying "I love you" and "I'm sorry" before becoming unreachable.
In a "show of force" meant to deter further attacks, Defense Secretary Lloyd Austin announced that a large carrier group had been deployed to the Eastern Mediterranean. The ships will be available to assist the Israeli government and will be tasked with evacuation efforts for American citizens if necessary.