Former President Donald Trump has secured a significant endorsement in his bid to retake the White House. Today, one of his primary opponents from the 2016 election, former Lousiana Gov. Bobby Jindal, expressed his support for Trump, pointing at his leadership and determination.
In a series of tweets, Jindal praised Trump's policies and stances during his presidency, lauding his efforts in the Middle East, particularly his unwavering support for Israel. He stressed that Trump's foreign policy focus was in sharp contrast to the current administration, particularly his stance on China. According to Jindal, Trump was the "first president to correctly identify China as America's top security threat."
Jindal also highlighted Trump's economic and domestic policies, particularly the efforts towards American energy independence and the fight against crony capitalism in healthcare. Trump's border policies also received commendation for enhancing security and curbing illegal drug trade.
However, Jindal's endorsement wasn't solely about praising Trump's past achievements. It was also a call for unity among Republicans. Jindal noted, "We Republicans should stop helping [Democrats] by fighting amongst ourselves, and instead, unite to win the general election."
President Trump brought order to the Mid-East by standing with our friends and refusing to coddle terrorists. President Trump was tough on Iran, first withdrawing from Obama's foolish Iran deal, then reimposing sanctions.

— Gov. Bobby Jindal (@BobbyJindal) October 16, 2023
Trump understands the importance of focusing on the threat from China to promote America's key national interests, and to avoid being distracted.

— Gov. Bobby Jindal (@BobbyJindal) October 16, 2023
Jindal served as the 55th Governor of Louisiana from 2008 to 2016. He was the first person of Indian descent to be elected governor in the United States. Jindal was elected to the U.S. House of Representatives, representing Louisiana's 1st district from 2005 to 2008. Before his time in Congress, Jindal served as the Assistant Secretary of Health and Human Services for Planning and Evaluation in President George W. Bush's administration.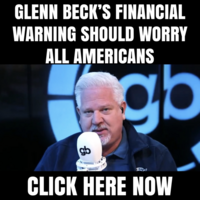 Jindal also held state positions in Louisiana, including serving as the Secretary of the Louisiana Department of Health and Hospitals and later as the president of the University of Louisiana System. Jindal's political career is also marked by his bids for the U.S. presidency. He announced his candidacy for the Republican nomination in the 2016 U.S. presidential election but later withdrew from the race.
The now-Trump ally further warned of the dire situation the country is currently in, saying, "We are in danger of losing this country. The wolf is at the door." He criticized the current administration for its perceived erosion of the country's fundamental foundations.
Closing his series of tweets, Jindal acknowledged that Trump might not be the most approachable figure but asserted that his warrior-like qualities are precisely what the country needs at this juncture. "Trump may not be warm and cuddly, but he is a warrior, and that is what we need right now."
Looking ahead to 2024, Trump is the clear-cut favorite to win the GOP's nomination. RealClearPolitics has Trump leading with a significant margin over other Republican contenders, including Florida Governor Ron DeSantis. The RCP average has Trump around 57.8 and DeSantis in second at 12.8, a formidable lead.
Nikki Haley has trailed in third with 6%, and no other candidate surpassed the 3% mark. Both Chris Christie and Vivek Ramaswamy had 3% support, followed by Doug Burgum and Mike Pence at 2%. Tim Scott and Asa Hutchinson barely make a mark with less than 1%. Trump's influence appears to be growing steadily.