Big news from Florida! As expected, Ron DeSantis has solidified the stranglehold the GOP has taken over the Sunshine State by absolutely embarrassing Charlie Crist. The race was called by the AP shortly after 8 ET, but by any measure it was over before it started. Despite Crist's rhetoric and mudslinging, DeSantis stuck to the script, didn't engage in dirty politics, and the state of Florida responded accordingly.
 Florida Gov. Ron DeSantis notched a quick election night win, NBC News projected Tuesday, a victory that could become a springboard for a future White House run and put him on a collision course with former President Donald Trump.
DeSantis' victory over former Rep. Charlie Crist — fueled by a massive cash advantage, political headwinds against Democrats like Crist and changing demographics in a reddening state — contrasted sharply with the governor's election four years ago when he won by less than half a percentage point.
— Rob Mattox (@RobMattox2) November 9, 2022
It's been a stunning rise to power for Heavy D, from lightly regarded candidate that squeaked out a win, to perhaps the top Governor in America, to likely GOP challenger to Donald Trump for the White House in 2024. DeSantis has handled every challenge expertly, exhibiting Trumps focus and dedication without the accompanying bombast. It's a combination the state of Florida and the nation has noted.
The victory of Marco Rubio officially colors Florida red for the foreseeable future as well.
Sen. Marco Rubio also cruised to victory Tuesday night, NBC News projected, securing his third term amid a statewide Democratic collapse. He defeated Democratic Rep. Val Demings.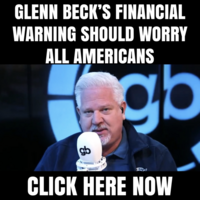 Now, as ballots continue to be tallied, DeSantis supporters and campaign insiders hope he wins bragging rights by exceeding Jeb Bush's historic 2002 margin when he secured re-election as governor by 12.8 percentage points. DeSantis also might become the first Republican gubernatorial candidate since Bush to win Miami-Dade, the state's largest county, which also has its largest Hispanic population and was once considered a Democratic bastion.
The red wave under DeSantis appeared so big that, for the first time since Reconstruction, Florida is on pace to have no statewide elected Democrat, calling into further question its swing state status.
The Legislature is controlled by the GOP and all seven of the state's Supreme Court justices were appointed by Republicans, four by DeSantis.
Absolutely huge news from Florida and it also sets the stage for what could be the most riveting race for the White House in our lifetimes, and the most important. Congrats to the GOP and Marco Rubio and Heavy D for handling their business and helping to get America back on track.