There has been much discussion between conservatives about who should be the 2024 GOP nominee, and a new set of polls may foreshadow how some voters are feeling. According to two brand new voter polls, Florida Governor Ron DeSantis has an edge over former President Trump in the 2024 Republican primary. In a recent USA TODAY/Suffolk University Poll, DeSantis leads Trump by a whopping 23 points.
The poll found that 56 percent of Republican and Republican-leaning voters prefer DeSantis, while only 33 percent said they would vote for Trump.
Then, in another poll by the Wall Street Journal, DeSantis edged Trump out 52% to 38%.
Furthermore, the poll showed that DeSantis holds an 86% favorability, compared with 74% who view Trump favorably.
For what it's worth, a new IA poll shows TRUMP in the comfortable lead:
— Nick Adams (Alpha Male) (@NickAdamsinUSA) December 14, 2022
Either way, it appears this is going to be a very tight race in 2024 if DeSantis decides to run.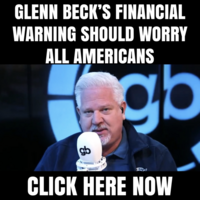 Twitter conservatives have very mixed feelings about the two men:
Don't let the Democrats pick our candidate.  They are scared to death of Trump and that's why the FBI and the DOJ are doing everything they can to bring him down.  They want Desantis to run, a pushover compared to Trump.

— Dick Morris (@DickMorrisTweet) December 14, 2022
If you think it's "betrayal" for DeSantis to run against Trump, you are in a serious cult

— DeSanta 2024 Fan 🇺🇸🐘🎄 (@DeSantisFan2024) December 14, 2022
DeSantis has a net worth of $300K. Trump is a billionaire. I trust the billionaire to be his own man much more than the $300K guy, however off-color this may sound. DS would be profoundly easy for big donors to 'influence' and Dem lawfare would easily bankrupt him. Just sayin'.

— Joseph Ford Cotto (@JosephFordCotto) December 14, 2022
The RINOs want us to ignore the election interference that took place in 2020, "move on" from Trump, and anoint Ron DeSantis.

Sorry, but we the people will never turn our backs on @realDonaldTrump.

Especially now that the #TwitterFiles completely prove that 2020 was rigged!

— Alex Bruesewitz 🇺🇸 (@alexbruesewitz) December 10, 2022
Pretty astonishing general election numbers in here:

Trump 40%
Biden 47%

DeSantis 47%
Biden 43% https://t.co/XuUYsY8rSX

— Josh Holmes (@HolmesJosh) December 13, 2022
How will this race shake out between the two men? Only time will tell.