Following Senator Joe Manchin's announcement that he will not vote for a climate change bill unless inflation slows next month, climate leaders are urging President Biden to declare climate change a national emergency. It seems the White House is seriously considering the move.
A formal declaration will open up new opportunities for the executive branch to take unilateral action on climate change. This could include halting U.S. crude oil exports and stopping offshore drilling. Biden may even redirect military funding to build renewable energy projects.
However, such creative use of the appropriate federal law would also unquestionably trigger lawsuits from both fossil fuel companies and Republicans.
On the night of July 17th, Sens. Jeff Merkley (D-Ore.) and Sheldon Whitehouse (D-R.I.) hosted a press conference to urge Biden to consider a range of actions to reduce climate pollution.
In the midst of record heat waves in the west of the U.S. and Europe, Merkley has argued that climate change is now no longer a future threat but a catastrophe already underway.
The most radical option Merkley wants Biden to pursue is to declare a national climate emergency. Later on July 17th, the Washington Post reported that the White House was in fact considering doing so.
Biden has previously rhetorically referred to climate change as an "emergency," but he has refrained from making a formal declaration under the National Emergencies Act.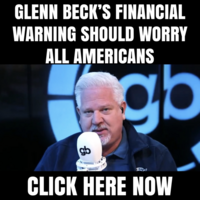 American presidents have declared 60 national emergencies since 1976, according to the U.S. think tank, Demos. Historically, national emergencies have tended to be for acute crises, such as specific natural disasters, rather than for a long-term emergency like climate change.
On July 20th, the Associated Press reported that Biden "will pause before issuing an emergency declaration that would free up federal resources to address the problem," according to a person familiar with the plans of the president. In addition, Yahoo News reported that a source close to the White House and familiar with the matter revealed that while a climate emergency declaration is being seriously considered, it won't happen this week. Rather, the president would announce new executive orders on climate change during his speech in Massachusetts.
Some environmental organizations have urged Biden to declare climate change a national emergency since he won the presidency.
Likewise, while Biden already has the authority to stop selling new leases for offshore drilling, a declaration of emergency would enable him to go further and stop issuing permits for offshore oil and gas wells under pre-existing leases and immediately stop all drilling. Whether he will do so is a different matter.
Experts argue that an emergency declaration would give the White House the ability to do more under the Defense Production Act (DPA) than it would under that law alone.
"While a climate declaration is important in terms of media attention and galvanizing the climate movement, it does not have significant impacts on carbon pollution," said one climate expert, who spoke anonymously to avoid offending his colleagues. "It is a symbolic act more than a substantive one."
This story syndicated with licensed permission from Frank who writes about Conservative Politics News. Follow Frank on Facebook and Twitter