Wearing his characteristic olive drab sweatshirt instead of a more appropriate suit and applauded with cheer and vigor by members of America's Uniparty, Ukrainian President Volodymyr Zelensky addressed Congress on Wednesday night and, predictably, demanded yet more American taxpayer money and resources from the United States. In fact, during the about 25-minute speech, which was interspersed with both humor and pleas, Zelensky demanded Congress pass the proposed ~$50 billion in additional financial aid for Ukraine.
Almost all of Congress cheered and went along with the Zelensky speech, clapping like trained seals at the idea of spending yet more American taxpayer dollars on perpetuating a war that every day is risking sparking World War III and depleting our munition stockpiles at a time when war with China, not to mention Russia, looks ever more likely.
But though most of Congress was going along with the Zelensky act, not everyone was on board. Reps. Lauren Boebert and Matt Gaetz took a stand against the dog and pony show by refusing to applause, as Newsweek noted on Twitter, saying:
As Ukrainian President Volodymyr Zelensky addressed Congress, Lauren Boebert and Matt Gaetz are see not applauding the President during his speech.
Watch the video of them refusing to do so here:
As Ukrainian President Volodymyr Zelensky addressed Congress, Lauren Boebert and Matt Gaetz are see not applauding the President during his speech. pic.twitter.com/2RvaiyYxkd

— Newsweek (@Newsweek) December 22, 2022
Predictably, the establishment was outraged. For example, Meghan McCain, daughter of RINO warmonger John McCain, said: "Lauren Boebert and Matt Gaetz are an embarrassment. Have some respect for the man who stands in front of you and get off your phones."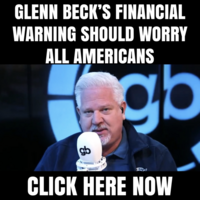 Normal people, however, weren't swayed by McCain's pearl-clutching, with her comments full of replies like this:
The only embarrassment are warmongers and traitors like your family. pic.twitter.com/3MT1LMoyLo

— Winter Angel 🇺🇸 (@AFawn13) December 22, 2022
Similarly, Boebert and Gaetz were uncowed. Boebert tweeted a video giving her thoughts on Zelensky and Ukraine. Watch that here:
My response to President Zelenskyy's address to Congress 👇 pic.twitter.com/vTrAeys4ka

— Rep. Lauren Boebert (@RepBoebert) December 22, 2022
As you can hear in the video, Boebert said:
"Hey everyone, I just finished attending the address by President Solinsky. And we're gonna have votes here at the capitol for the next four hours or so. Here's what was clear from tonight. The people of Ukraine are suffering. The war is deadly and horrific and the carnage has not stopped.
"Sadly, what I didn't hear tonight was a clear explanation of where the first $50 billion we sent to support their efforts went until Congress receives a full audit on where our money has already gone. I will not support sending additional money to this war. President Solinsky is working to protect his country's border and its people I get it. I really just wish our Commander in Chief would do the same right here at home and secure our southern border and protect our people."
Gaetz retweeted the Rep. Boebert video with the comment "Well said!"
Their tweets completely triggered the left and Uniparty supporters, as could be expected, who wrung their hands and clutched their pearls over the idea that maybe sending tens of billions more to a losing cause isn't the best idea. Many Republicans, however, were excited to see a few members of the GOP caucus standing up to the "current thing" thinking and focusing more on America's interests than the Ukraine's.