Recently, Florida Governor Ron DeSantis took action to give a far-left prosecutor that was refusing to enforce Florida law the boot, suspending the prosecutor and then sending the cops to deal with him.
Specifically, Governor DeSantis suspended a State Attorney, Andrew Warren, for refusing to enforce several of Florida's laws that touch on current culturally hot-button issues, particularly Florida's law prohibiting sex change surgery for minors and Florida's 15-week ban on abortion, both of which the left is obviously very much against.
Well, MSNBC predictably started clutching its pearls and crying that DeSantis was a tyrant for daring to suspend a prosecutor that wouldn't do his job, with the cohost of MSNBC's "Morning Joe," Joe Scarborough, leading the charge against DeSantis and saying:
"For those of you that don't know, the people elect them. Why did he suspend this guy? Because of what he was thinking. Because of what he said. Not because of any actions he took."
Continuing, Scarborough then went on to ridiculously describe DeSantis as a "strongman," saying:
"For even thinking something and expressing those thoughts. Ron DeSantis, the governor of Florida, suspended an elected official, a state attorney from another party. It is – it's really – the strongman trend in the Republican Party is so frightening."
But that wasn't all. Also on the show and clutching his pearls was National affairs analyst John Heilemann, who joined in and bizarrely compared DeSantis' government to that of the Soviet Union, which was as ridiculous as it was a surprising leap from the normal "literally Hitler" slur that Democrats use to attack the GOP. He, speaking on the issue, said: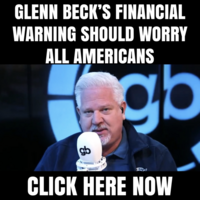 "[This is] the kind of thing … you would have seen in the Eastern bloc before the fall of the Berlin Wall."
How exactly? That was unclear, but Heilemann likely thought himself very clever for coming up with it.
In any case, Scarborough went on to melt down over the steps DeSantis is taking to combat wokeness within his state, saying:
"Two things can be true at the same time," Scarborough said. "You can be attacked by rational people in the media. And at the same time, you can do something that's very bad for the state of Florida, very bad for American democracy and, ultimately, hold on, wait for it, 'cause you guys aren't getting it, I keep warning you Republicans, let me tell you as well, it can be bad for American democracy and bad for your own future political careers.