It was almost incomprehensible that John Fetterman defeated Mahmet Oz for the Pennsylvania Senate. As incomprehensible as one of Fetterman's campaign speeches or debate answers in fact. However, that didn't stop the people of Pennsylvania from electing the clearly compromised Fetterman, and that hasn't stopped at least one MSNBC analyst from suggesting Fetterman may be a candidate for the White House in 2024. Why not? He certainly doesn't speak much less coherently than the bag of gas we already have in Joe Biden. Check this out.
An MSNBC panel on Wednesday seriously raised the prospect of Pennsylvania senator-elect John Fetterman seeking the Democratic presidential nomination in two years. Fetterman, who overcame a May stroke that left him with an alarming inability to process or respond to questions could be just what the party needs, according to Katy Tur.
MSNBC are now talking about Fetterman running for President.
You might laugh, but they got Biden in the White House…

— Jimmy Salford (@1Fubar) November 10, 2022
I don't know who Katy Tur is, or what her reasoning is unless she is just playing contrarian. Fetterman is an embarrassment to the state of Pennsylvania, however they brought it on themselves. To think he can fool the rest of the country or gain enough sympathy votes to defeat Trump or Desantis is idiotic at best, and abuse of a special needs person at worst.
"Fetterman as a nominee at some point for president, um, I know there are some variables, obviously," Tur said, as chuckles could be heard from other panelists, including Jen Psaki, Michael Steele and Andrea Mitchell. "But I just, you know, what he did in the super-red, deep red parts of Pennsylvania, and the way that he ran ahead of Biden, as you said, ran ahead of Trump, it just makes you wonder about his future."
We all certainly wonder about Fetterman's future. Like, will he have another stroke in office, or perhaps wander into traffic in his cargo shorts and hoodie. The man clearly isn't all there. There isn't much to wonder about. Katy Tur suggesting that Fetterman could be president is akin to suggesting a backup quarterback that has one good game should take Tom Brady's place. She was laughed at, and she should have been. Check out some of Fetterman's finer moments.
Fetterman began the October 26 by telling viewers, "Goodnight, everybody," and then proceeded to give a number of head-scratching answers that invited both pity and ridicule.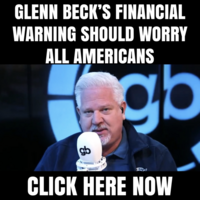 At one point, he was confronted with his past conflicting statements on fracking.
"I do support fracking — I don't, I don't — I support fracking, and I stand — and I do support fracking," he stammered.
"I think that anyone who ever plays football in high school was, you know, at kind of a trade out kind of football camp and there wasn't any interest I have come play here," he told a rally just prior to Election Day.
John Fetterman could not even work the drive through window at Taco Bell, no less be in the White House. The fact that Pennsylvanians were dumb enough to elect this embarrassment is a stain on our country, and a stain that can't be allowed to be on the Oval Office rug. Shame on Katy Tur for even suggesting it.