Rep. Jerry Nadler (D-NY) just won a major victory. Unfortunately for his health and America, it wasn't the "battle of the bulge" against his ever-growing waistline. Rather, that victory was Nadler triumphing over his fellow Democrats, emerging as the vicious victor of a no-holds-barred fight for a House seat slot after New York did a bit of redistricting.
So now Nadler's almost certainly going to be a member of Congress again. Perhaps living every day like it's "Taco Tuesday" might catch up to him and his clogged arteries at some point. Regardless, the New York Post recently ran a hilarious report about his work habits…or, more appropriately, lack thereof.
In that report, the NY Post quoted a Dem staffer who had some not so nice things to say about Jerry Nadler and said:
When the country's House Democratic committee chairs gathered for a regular Zoom check-in earlier this year — one of the leaders was asleep at the wheel.
As the nation's most powerful elected officials planned, strategized and informed their colleagues about what they were up to, Rep. Jerry Nadler — chairman of the House Judiciary Committee — napped.
"He was Rock-A-Bye Baby. The meetings are usually half an hour and he was out for about 15 minutes," a Democratic Hill staffer who was on the call told The Post.
The aide said nobody bothered to wake the sleeping giant, and things hummed along without him.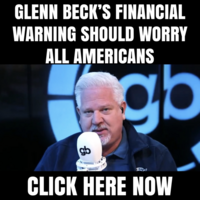 "It's just a known thing," the aide said of Nadler's serial snoozing.
"Rock-A-Bye Baby". Now that's a good nickname for New York's baby fat-saturated (perhaps thanks to saturated fat) Congressman.
And it wasn't just that Democrat aide who tore into Nadler with tales of his napping on the job. Matt Gaetz jumped in to talk to the NYP about Nadler as well, joking about the New York Congressman's being out of it and comparing  him to the most senile of the senators, Dianne Feinstein:
"Staff regularly have to wake him up during hearings," Rep. Matt Gaetz (R-Florida), who serves with Nadler on the committee, told The Post.
"I don't think it's like Dianne Feinstein," said one House Democrat who works closely with Nadler — referencing the famously out-of-it 89-year-old California senator. "You can just tell he's not … as engaged with others."
Two House insiders say Nadler's deterioration played a role in House Speaker Nancy Pelosi's decision to sideline him during former President Trump's first impeachment hearing in 2019.
As a side note, the Feinstein problem has gotten so bad that now even Democrats are wringing their hands in worry about how bad it is. As Vanity Fair reported in April:
Dianne Feinstein, the oldest member of the United States Senate, is struggling to recognize colleagues, follow policy discussions, and carry out the duties of her office, people close to the California Democrat told the San Francisco Chronicle Thursday. "It's bad," one Democratic senator told the paper, referring to Feinstein's memory. "And it's getting worse."
According to lawmakers and former staffers cited in the report, Feinstein's memory is "rapidly deteriorating." The 88-year-old lawmaker has, at times, seemed to have difficulty recognizing longtime colleagues, recalling conversations and complicated policy, and "can no longer fulfill her job duties without her staff doing much of the work required to represent the nearly 40 million people of California," according to the Chronicle. Some Democrats, including House Speaker Nancy Pelosi of California and Alex Padilla, the junior senator from California, disputed the report, telling the paper that she is continuing to execute her responsibilities, calling suggestions about her mental acuity "unconscionable" and "ridiculous." 
By: TheAmericanTribune.com