The Progressive National Council and Hillary Clinton's 2016 campaign have been fined by the Federal Election Commission for telling lies about the financing of the notorious and disproved Russian "leaked documents" used in a smear job against Mr. Trump weeks before he stunned the world with his 2016 presidential victory.
WATCH:
Per the election commission, Hillary and the Democrats violated strict rules when it came to describing the expenditure of payments funneled via their legal firm to the opposition research firm Fusion GPS.
The Democrats and Clinton campaign spent law firm Perkins Coie a total of $1,024,407.97 for National GPS's data, and the party and campaign obscured the reason, stating it was for legal services, not opposition research, said report.
Rather, the Democrat's $849,407.97 and the Clinton campaign's $175,000 went to Fusion GPS's campaign money on the project, which served as the foundation for Trump's first-term "Russia hoax."
Because Perkins Coie hired Fusion GPS, the Clinton campaign and DNC contended that they were proper in portraying their payment as "legal advice and services," according to the letter. However, the agency claims that the law is clear and that it was broken.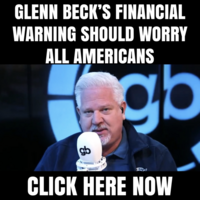 "This may be the first occasion that Hillary Clinton — one of the most plainly crooked leaders in history — was already held legally responsible, and I'm glad to have pushed the Commission to do its job for once," Dan Backer, who filed the complaint on behalf of the foundation, told Secrets.
The Pfeiffer Reagan Fund demonstrated that Americans with ethics can bravely confront the Clinton system and other corrupt political elites."