Hillary Clinton reacted to the leaked draft opinion suggesting that the United States Supreme Court might overturn Roe v. Wade. This took place while the controversial 74-year-old Clinton was attending the Met Gala on Monday, the first time she's been there in 21 years as reported.
During the Met Gala, Zach Stanton posted the following message: "The Supreme Court has voted to strike down the landmark Roe v. Wade decision, according to an initial draft majority opinion written by Justice Samuel Alito circulated inside the court and obtained by POLITICO."
Hillary Clinton responded to the tweet, which could have been sent while she was at the Met Gala, saying: "Not surprising. But still outrageous. This decision is a direct assault on the dignity, rights, & lives of women, not to mention decades of settled law. It will kill and subjugate women even as a vast majority of Americans think abortion should be legal. What an utter disgrace."
Insider further reported on Hillary Clinton's response and the timeline of events leading up to it: "During the event, Politico published a draft of an initial draft majority opinion, purportedly authored by Justice Samuel Alito, that says the 1973 ruling which recognized women's constitutional right to abortion was "egregiously wrong from the start." (Insider could not immediately confirm if it was an authentic draft written by Alito, and a Supreme Court spokesperson did not immediately respond to Insider's request for comment on Monday.)
According to Politico, the court's most conservative judges — Clarence Thomas, Neil Gorsuch, Brett Kavanaugh, and Amy Coney Barrett — formed the majority on the draft, labeled the "Opinion of the Court."
Normally, people aren't supposed to be on their cell phones at the Met Gala as per a set of what could be called "unwritten rules" – or perhaps they're written now.
Several years ago, the NY Post did an article discussing some of the alleged rules of the Met Gala: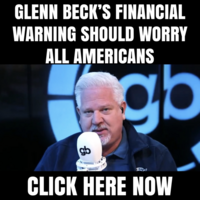 It's a selfie-free zone
What happens at the Met Gala stays at the Met Gala. (Or lives on Vogue.com.)
The event is so exclusive that guests have been forbidden to take photos or videos with their phone, for fear they would post them on social media. Of course, every year some celeb decides to flaunt the rules and post a bathroom selfie or Instagram story, a la Kylie Jenner.
Cellphones are forbidden
In fact, looking at your phone at all — whether for picture-taking or texting purposes — seems to be verboten. Former Met Ball planner Sylvana Durrett admitted in 2016 that staffers even check on guests' cellphone usage. "We aren't sitting over people's shoulders," she said at the time, "but if it's an obvious thing we might gently remind them."
There's an age limit
Teen starlet Maddie Ziegler surprised some fashionistas last year when she was not invited to the Met Gala because she wasn't old enough. (The event had boasted underage attendees before, such as Jaden and Willow Smith.) But party planners told the Hollywood Reporter that children would no longer be admitted to the bash, saying "it was not an appropriate event for people under 18". Sorry, Millie Bobby Brown — see you in 2021!
No smoking
New York City bans smoking indoors, and the Met Gala is no exception. However, that didn't stop a bevy of celebs — from Marc Jacobs to Bella Hadid to Dakota Jackson — from lighting up in the bathroom at 2017's event, sparking outrage among museum board members.
"Mostly, it's disrespectful to the art collection, which needs to be kept 100% smoke-free," one donor told Page Six at the time. "I would honestly like to see these people fined by the city."
Now, the invites specify there's no smoking at the event, and last year there were reportedly staffers sniffing for fumes outside the loo.
Mingle, even if you aren't single
Apparently, Anna Wintour frowns on famous people bringing their spouses, and at the very least sits them far apart from one another, to encourage mingling. In the documentary about the Met Gala, "The First Monday in May," she groused about someone asking to bring her hubby, and relented on the condition he didn't spend the whole evening on his phone again. (Page Six later reported that the guest was Allison Williams' husband, Ricky Van Veen.)
As Durrett explained in the doc, "The whole point of these things is to meet new people, and to be interested in what others are doing. What's the point if you come here to hang out with your husband?"
No unattractive food
There are certain ingredients and dishes that the gala's caterer is instructed to avoid, such as parsley ("you don't want that stuck in your teeth," a former Vogue staffer told The Post in 2016), onion and garlic (bad breath) and messy appetizers like bruschetta. Last year's special guest Cardinal Dolan found the food so paltry that he sent out for street hot dogs during the event, which was definitely not kosher.
No publicists allowed
The Met Gala is so elite it doesn't allow celebrities to bring their own publicists — either out on the red carpet or inside the venue. That means that these stars, who are used to having their handlers with them at all times, have to navigate the press, photographers and any wardrobe malfunctions all alone. Quelle horreur!
WHAT IS THE MET GALA?
According to Wikipedia: "The Met Gala, or Met Ball, formally called the Costume Institute Gala or the Costume Institute Benefit, is an annual fundraising gala held for the benefit of the Metropolitan Museum of Art's Costume Institute in New York City. It is popularly regarded as the world's most prestigious fashion event, and an invitation is highly sought-after. Celebrities from various fields such as fashion, film, television, music, sports, and social media, are generally invited to the gala, organized by American fashion magazine Vogue.
The gala is held annually on the first Monday of May. It marks the opening of the Costume Institute's annual fashion exhibit on the Upper East Side of Manhattan.[4] Many of the attendees are depicted on the covers and pages of Vogue. The guest list has grown to include celebrities from the worlds of business, politics and theater.[5] Each year's event celebrates the specific theme of that year's Costume Institute exhibition, and the exhibition sets the tone for the formal attire of the night, since guests are expected to curate their fashion, which is mostly haute couture, to match the theme of the exhibit. American journalist and Vogue editor-in-chief Anna Wintour has chaired or co-chaired the Met Gala since 1995."