As the Joe Biden regime continues denying the proper resources and support to the brave men and women defending America's border, the bloody battle against drug smuggling south of the border rages on, with CBP agents putting their lives in harm's way to defend us from the ravages of the cartels and other agents of evil.
That danger was driven home yesterday when, in a gun battle off the coast of Puerto Rico, one CBP agent was killed in a shootout with a group of suspected drug smugglers and others were injured.
The gun battle apparently took place in the Mona Passage. That location is the straight that lies between the Dominican Republic and Puerto Rico, and so is a place highly trafficked by drug traffickers, according to AP News.
Thursday morning, CBP agents patrolling the Mona Passage waters saw a suspicious vessel that fit the bill for what a drug smuggling boat and so moved to intercept it and check it out.
That's when the disaster began, with the suspicious vehicle opening fire on the CBP agents. They then returned fire and the gun battle began.
During the exchange of gunfire, one CBP agent and one of the suspected drug smugglers were killed, while at least two other CBP agents were also wounded.
Homeland Security Secretary Alejandro Mayorkas announced the death of the agents and spoke about the bravery of these Americans in a quote reported by AP News: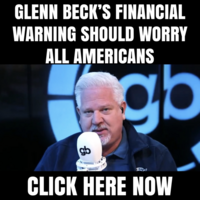 These are brave members of our Air and Marine Operations within U.S. Customs and Border Protection. So the difficulty of this job cannot be compared to the difficulty that our frontline personnel face every day. Their bravery and selfless service should be recognized.
The Air and Marine Operation division of CBP, the division to which the killed and wounded agents belong, is the one tasked with stopping illicit drugs and other items from reaching U.S. shores. It also acts as an advance, early line of defense for our country's borders.
The AMO has been particularly active in the War on Drugs, seizing immense quantities of cocaine and fentanyl from smugglers that attempt to move their narcotics by sea.
In fact, according to CBP's website, in the fiscal year 2022, the agency stopped 656k pounds of drugs that smugglers attempted to funnel into the US.
In a quote shared by Fox News, even DHS Secretary Mayorkas admitted that agents at the Southern Border are beginning to be overwhelmed by the constant influx of migrants.
We are seeing a significant challenge at the southern border, as we are setting it throughout the hemisphere.
This is a bit of a change of pace from Mayorkas who has spent all of this year saying that concerns regarding the border are blown well out of proportion.
Mayorkas even went so far as to say that he will begin fighting for more equipment and personnel to be sent to the border, to deal with this rise in immigration.
By: TheAmericanTribune.com, editor of TheAmericanTribune.com. Follow me on Facebook and Subscribe to My Email List