Cops are paying the price for the rampant criminality that followed George Floyd's death and the soft-on-crime policies adopted by many blue states and cities following it yet again, this time in New York, where two cops were shot in an ambush in Rochester.
Identified by Rochester Police Chief Dave Smith, one officer was shot dead and the other was injured during the ambush. Chief Smith identified the killed officer as Anthony Mazurkiewicz, who was a 29-year-old police veteran. He left behind a wife and was a father. Chief Smith identified the wounded officer as officer Sino Seng. Seng, shot in the lower body, had, as of the time of the shooting, been on the force for eight years.
Smith, commenting on the ambush during a Friday briefing, said "Last night, Officer Mazurkiewicz and his partner, Officer Sino Seng, were attacked in a cowardly ambush and fell victim to the very violence in our community that we are trying to combat."
The Rochester Democrat & Chronicle, providing more details on the ambush itself, added that:
The slain officer, 54-year-old Anthony P. Mazurkiewicz, was on patrol in a northeast Rochester neighborhood when he was fatally shot on Bauman Street shortly just after 9:15 p.m. Thursday. A second officer, 37-year-old Sino Seng, was shot and wounded in the attack.
A female bystander was also injured by gunfire in the incident.
The wounded bystander was, according to police, treated at the scene and received non-life threatening injuries.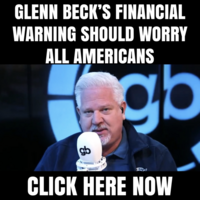 Smith added that "the full force of the region's law enforcement" was being deployed "to bring whoever is responsible for this heinous act to justice," but no arrests had been made in connection with the ambush as of Friday morning, when the briefing on the ambush was given.
Making that point and discussing the scope and scale of the law enforcement response, Chief Smith said:
"During this incident, the full force of the region's law enforcement responded to the scene. This same full force is being utilized to bring whoever is responsible for this heinous act to justice."
Mayor Malik Evans has placed the blame for the 42 homicides that have occurred in Rochester so far this year on "gun violence" rather than on rampant criminality. He declared a declared a "gun violence emergency" on the same day as the ambush.
He did, however, attack criminals in the area and praise the fallen officer when speaking on the ambush, saying:
"Tony Mazurkiewicz could have easily retired, but he chose to continue going on the streets because he didn't want folks in our neighborhoods to be held hostage by the very cowards that are wreaking havoc in our community."
He also called on the community to cooperate with law enforcement, saying:
"I know everyone has lots of questions but this is a very large-scale investigation. I'm going to ask that you give the family space. I'm going to ask that you give the men and women of this department the space that they need as they grieve this horrific tragedy."
By: TheAmericanTribune.com, editor of TheAmericanTribune.com. Follow me on Facebook and Subscribe to My Email List