The days of all the media we consume, specifically entertainment, music and movies being controlled, and spoon fed to us by leftists with an agenda are ending. With companies like The Daily Wire, Salem, Locals, Rumble and Truth Social making it more accessible than ever, you can access music and movies from an outsider's perspective. Namely a conservative perspective.
We have seen established stars like John Rich, Ted Nugent, Kid Rock and Tom McDonald continue filling arenas and dropping hits, but it isn't such an easy road for a newcomer. One such newcomer is Alexis Wilkins, one of the freshest faces in Nashville. She has partnered with Truth Social and Rumble to release her first highly anticipated single, "Stand". Check this out.
Alexis Wilkins, a new voice in country music that speaks the truth and owns who she is with her unapologetic storytelling, cowboy-like leaning, and definitive pull from the past. She honors country tradition while adding relevance and current commentary with her single "Stand," releasing November 3rd on Truth Social and Rumble.  Her music is released on Saddle Up Records, with distribution by AWAL. This is the first single from her 2023 release. 
Wilkins' steadfast position is the foundation that is seen and heard throughout her music.  How she lives her life and what she sings and writes about, echo truth. There is no need for fact-checking with Wilkins, she tells the truth.  Her velvet vocals and straight-ahead confidence is refreshing and real.
BREAKING: @AlexisWilkins drops her track exclusively on Rumble & Truth. Lets take her to #1, just like @JohnRich and make this a music revolution!https://t.co/YdZUnjStz3

— Rumble – 🏴‍☠️ $RUM (@rumblevideo) November 3, 2022
The music world, specifically country needs more artists that sing from their hearts and are relatable to their audience. After all the biggest part of country fans are conservatives. And as one, it gets old watching libs like Maren Morris run down and call out everyone she doesn't agree with. There's no place in our world for that, and no place in country music. It could be said without hyperbole that country is our last bastion of true American music. Wilkins is seeking to keep it going.
Fittingly, her advocacy of Veterans and Veteran causes is most important to her.  Working with organizations such as Warrior Rounds, Operation Standdown, Soldier's Child, and singing in the hospital with Musicians On Call and was selected for the honor of singing at memorial services for the VA. She pioneered the first live virtual performance program for Veteran patients and produced and delivered a nationwide 4th of July presentation to the VA hospitals via closed-circuit TV. She says of her work with Warrior Rounds that her retreat days, writing with Veterans, "are her favorite writing sessions."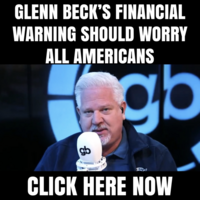 For such a young person, Wilkins appears to have her head on straight and her priorities in line. The work she does with Veterans speaks to a maturity level and honesty that isn't seen often in the me-first music industry.
Alexis Wilkins sums up this unique launch of her single, "This opportunity to have 'Stand' get this exclusive launch is so exciting. I would like to thank my new friend Kash Patel, Devin Nunes and the teams at Truth and Rumble for believing in the message of the song and for their belief in me.  I could not have asked for better partners and I am looking forward to many more collaborations with these guys.  Passion is a driving force for whatever it is you believe, and I only hope we can all follow our passion and share our voices.  It is the American way, and we are so blessed to have the rights we do. I hope you will take a listen to this tribute to our heroes," Wilkins concludes.
Alexis Wilkins is going to be a huge voice for the right. It is up to conservatives to support her and make sure her message is heard and her voice is on the radio. Conservative media is alive, but only if we support it. After all, would you rather give your money to people that hate you, like Hollywood and the mainstream music industry, or to someone that shares our values like Alexis Wilkins? Easy call.
Featured Image screengrab from embedded tweet.